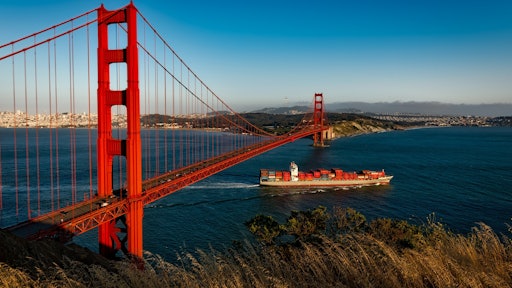 Pexels
CLDA Appoints New Executive Director
Matt Mantione has been appointed executive director of the Customized Logistics & Delivery Association (CLDA). He brings almost two decades of association management experience to the position. The CLDA is the voice of the time-critical logistics, delivery and express air cargo logistics industries.
Before assuming the leadership position with CLDA Mantione was the vice president of Membership Engagement at the Transportation Intermediaries Association (TIA). In that role he oversaw various departments and functions responsible for sales, membership services and development, affinity programs and marketing and communications.
Taylor Jackson Promoted to Director of Logistics for South Carolina Council on Competitiveness
Taylor Jackson was promoted to director of SC Logistics for the South Carolina Council on Competitiveness from her previous post as deputy director. Jackson will take the helm of the Council's SC Logistics initiative as former Director, Suzanne Dickerson, concentrates exclusively on her role as the Director of the SC Fraunhofer USA Alliance, also housed at the Council. Taylor joined the South Carolina Council on Competitiveness in May of 2019. Prior to her work at the Council, Jackson worked with Kuehne + Nagel in an account management role in addition to previous experience in maritime export operations.
Olvera Joins Long Beach Harbor Commission
Bobby Olvera Jr. participated in his first meeting on Monday, June 22, as the newest member of the Long Beach Board of Harbor Commissioners, which oversees the Port of Long Beach and the City's Harbor Department. Olvera, a fifth-generation dockworker, serves as International Vice President (Mainland) of the International Longshore and Warehouse Union and was appointed to the Board in May by Long Beach Mayor Robert Garcia.
The Long Beach City Council unanimously confirmed Olvera to complete the term of Commissioner Lou Anne Bynum, which ends in June 2021.