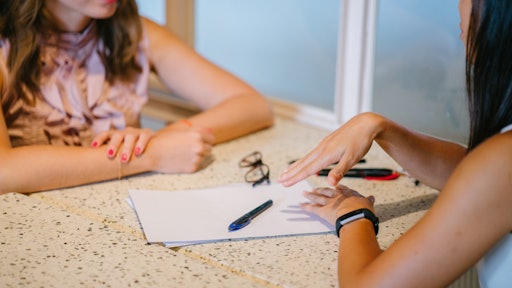 Photo by mentatdgt from Pexels
Paul Svindland Joins Roadrunner's Board of Directors
Contemporaneous with the Ascent spin-off, Paul Svindland, CEO of STG Logistics, has joined Roadrunner's Board of Directors. Paul most recently served as CEO of Celadon Group, one of North America's largest asset-based truckload carriers. Prior to Celadon, Paul was Chairman and CEO of Farren International, a leading, private equity backed flatbed trucking company.
Donald C. Brown and Scott L. Dobak remain as independent directors on Roadrunner's Board and Christopher L. Doerr has moved over to the Ascent Global Logistics Board.
Roadrunner also recently announced the recent closings of three transactions completing Roadrunner's divestiture of all truckload segment businesses. These divestitures complete a reorganization that involved the sale of Roadrunner Intermodal Services, Flatbed, Prime Distribution and Stagecoach. With the previously announced completion of the spin-off of Ascent Global Logistics, Roadrunner now consists solely of its less-than-truckload operations.
OmniTRAX Forms Audit Committee to Pace Future Corporate Performance
OmniTRAX announced Mike Brothers will chair its newly established Audit Committee as part of the company's strategic growth plan. Audit activities were previously the responsibility of the entire board. The Audit Committee will be comprised of OmniTRAX board members, Broe family members and management representatives, and commences its work immediately. Brothers, a founding OmniTRAX board member, participated in the recruitment of the current management team and its most recent board additions, and is uniquely qualified to lead the new committee's work directly supporting company leadership.
Next Trucking Hires New CFO and Vice President of Operations
NEXT Trucking has added to its executive leadership team, who hail from Uber and JUUL Labs.
Joining the company are chief financial officer Timothy Danaher and vice president of operations Patrick Winter. As chief financial officer, Timothy Danaher brings 20 years of proven expertise as a finance professional, having most recently served as chief financial officer and corporate secretary of JUUL Labs.
Prior to his role at NEXT Trucking, Winter served as the Senior Vice President at Health IQ. As part of Uber's delivery service, Uber Eats, he also led sales, marketing and operations teams throughout the U.S. as head of the company's Pacific Northwest region.
AM Equipment Appoints Regional Sales Manager
AM Equipment, a leading provider of DC-based motion control systems has appointed Brian Maxwell to the position of Midwest Regional Sales Manager.
Maxwell has over 30 years of sales experience in trucking, automotive, and off-road componentry, including a number of managerial roles. In his new position, he will be focusing on building AM Equipment's presence in the growing market for lightweight, high-torque DC motors.
Patrick Loftus Joins NACS as Survey Research and Data Visualization Manager
Patrick Loftus has joined NACS as its survey research and data visualization manager.
Loftus joins the NACS Research team to help manage a robust portfolio of quantitative and qualitative research solutions designed to meet the unique needs of the convenience and fuel retail industry, including the NACS State of the Industry Report and NACS State of the Industry Compensation Report, as well as the NACS CSX benchmarking database and annual NACS State of the Industry Summit.
Loftus worked at Gartner and its former subsidiary CEB for more than a decade in a series of increasingly responsible positions, most recently as senior principal of data science and benchmarking.
Companies in this article