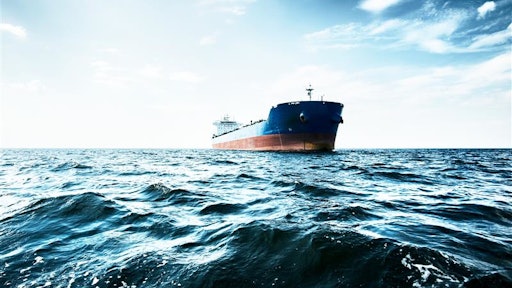 Alex Stemmer
Ocean ports play a vital role in shipping and receiving goods throughout the world, even more so as we continue to contend with the multitude of challenges that emerged during the global pandemic. After a year of constriction in 2020, the United Nations Conference on Trade and Development (UNCTAD) expects to see global maritime trade growth expand by nearly 5% in 2021. But, along with this anticipated growth, the maritime transport industry is facing a world that has significantly changed.
The following are four tactics that shippers can use to help successfully navigate the seas of change in ocean transport.
Leverage third-party customs expertise
Keeping up with the various customs requirements from country to country is an extremely complex process that requires time and attention to detail. But, time and bandwidth for complying with all the different and often changing trade laws and tariffs come at a premium for most shippers. Increasingly, shippers are turning to third-party brokers to offload clearance and help ensure their products make it through customs without a hitch.
Due to increased complexity and the escalating need for outside expertise, the customs brokerage market is poised for growth. According to Reportlinker, the U.S customs brokerage market is estimated to grow at a CAGR of more than 3.5% from 2020 to 2025 and customs brokers are investing in R&D and exploring applications for blockchain technology to meet the heightened customs needs of the supply chain and logistics industry.
Find alternatives to congested ports
The United States is now the fourth most connected economy to the global liner network, according to UNCTAD. As the United States saw a fast increase in its connectivity in the latter half of 2020, U.S. ports reached full capacity—especially the West Coast ports in Los Angeles and Long Beach that handled record monthly volumes of shipments. The previous decline in shipment volumes were long gone and these ports resembled over-crowded parking lots with dozens of ships waiting to unload containers.
As this situation is expected to continue through at least the spring of 2021, shippers need to find alternative routes to avoid logjams in these high traffic areas and the risks associated with them. Going forward, shippers could utilize the Seattle/Tacoma gateways vs. Los Angeles and Long Beach, transloading through the Pacific Northwest gateway to the upper Midwest. Known as a Northwest Seaport Alliance, these gateways are often less congested and located closer to Asia for trans-Pacific trade.
Integrate additional shipping modes
More really can be merrier when it comes to options for shipping modes. In addition to ocean transportation, consider bringing in experts in air freight, intermodal and trucking to optimize your network and save time and money. Having multiple shipping modes at your disposal also adds flexibility into your organization, especially during times of tighter capacity and delays at ocean ports. In addition, having access to more transportation options enables shippers to leverage the strengths of each mode.
Integrating multiple modes of transportation into the shipping mix is increasing across the world. According to Research and Markets, the intermodal market is expected to see a CAGR of more than 8% from 2020 to 2025.
Make visibility a priority
Having deep visibility and understanding of what data matters is crucial to a shipper's vitality. With so many technological advancements around visibility, it's no longer considered a logistics perk. Some argue the "Amazon Effect"—the convenience of getting product delivered quickly—has changed the landscape for shippers. Consumers now expect seamless transparency in shipping operations, freight transit and delivery. From the manufacturer to final destination, special attention and innovation must address concerns early and quickly. In fact, in our May 2020 study of shipper attitudes during the Coronavirus disease (COVID-19), 81% of respondents cited shipment status notifications as the most important element of their shipping operation. In addition, 41% of respondents said track and trace was the greatest challenge to their operation.
The need for greater visibility into shipments has led to increased use of transportation management systems (TMS) in the logistics industry. A TMS provides access to information such as shipping lane choices and carrier operations and allows shippers to execute more quickly and cost effectively by generating spot quotes and route guides, securing a carrier or broker, tracking and tracing loads and completing paperwork. In addition, a robust TMS generates in-depth reports so shippers can assess carrier efficiency, calculate cost versus performance, track compliance and review analytics.
In our 2020 shipper attitude study, 45% of respondents plan to keep a closer watch on shipping visibility as a cost management initiative over the next two years. Those who already had a cloud-based TMS in place said they were able to rise above shipping bottlenecks. Furthermore, two-thirds of respondents said cloud-based access to shipping operations has been critical or very important to their business.
Succeeding in a world transformed
Coming off the rough waters of 2020 due to the global pandemic, 2021 isn't expected to be smooth sailing for shippers. The last year has transformed the supply chain logistics industry in ways that will remain for the foreseeable future. However, there are steps that can be taken to more deftly navigate the seas of change. By increasing customs expertise, leveraging alternative ports, adding shipping modes and enhancing visibility through technology, shippers can be better positioned to succeed in a world transformed.