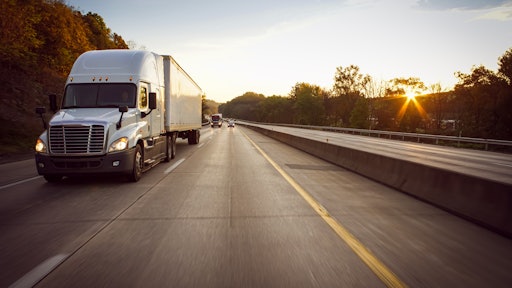 5m3photos - Adobe Stock
The Coronavirus disease (COVID-19) pandemic has caused consumers to make more of their purchases online. This shift will continue to have a major impact on the future of e-commerce, with companies working hard to keep up with changing and growing demand across the board.
LaserShip surveyed over 1,000 consumers to better understand shopping behavior and delivery expectations during the pandemic and beyond. The research shows these behavior changes are expected to stick around, accelerating the overall trend to online shopping that was already in motion prior to the pandemic. This research provides insights on how retailers and last-mile delivery providers can respond to these opportunities to acquire new customers, build brand loyalty and improve the overall customer experience.
Key insights on pandemic-driven behavior changes
· Baby Boomers are embracing e-commerce. Baby Boomers, historically more hesitant to shop online, were forced to adapt their behaviors when COVID-19 hit because they weren't comfortable shopping in stores. The study found this behavior will continue, with nearly half (47%) of Baby Boomers planning to increase their online shopping after the pandemic.
· Shipping costs still influence shopping decisions. Low-cost or free shipping remains the most important consideration for consumers when shopping online. Despite the increase in online purchases during COVID-19, 26% of surveyed consumers cite expensive shipping as one of the main reasons to not shop more online.
· The continued need for speed. Gen Z and Millennials have come of age in the digital era and are accustomed to speed and convenience as part of their daily lives. Younger generations are more likely to shop at new retailers if faster delivery is provided when compared to older generations. Forty percent of Gen Z consumers and 37% of Millennials surveyed would increase their probability of shopping at a new retailer if they offered next-day delivery service at an additional cost, a stark contrast to their parents and older generations. Also, 31% and 39% of Gen Z consumers have paid for next-day or two-day delivery during the pandemic, further emphasizing the need for speed amongst younger generations as they increase their purchasing power.
· Delivery satisfaction has decreased during the pandemic. Consumers are less satisfied with their delivery experience during the pandemic citing late deliveries and slow delivery times as the main causes.
How last-mile providers are responding to changing behaviors
Last-mile delivery providers have been especially affected by the changes. The pandemic has forced us to be even more flexible and adjust-on-the-fly to respond to peak-level demand throughout the year. Here are some of the ways we have innovated to keep up:
· Invest in automation to increase capacity. Last-mile delivery providers are working to automate package processing and increase sorting capabilities to handle demand.
· Create digital solutions for delivery. Look for technology and solutions that offer automated route optimization, improved location data and simplified scanning and loading to improve the accuracy and efficiency of deliveries.
· Improve visibility for consumers. Consumers are demanding transparency when it comes to tracking their online purchases.
· Help retailers acquire and retain customers. Given the acceleration in online shopping, last-mile delivery providers have a unique opportunity, now more than ever, to help retailers cut costs, improve brand equity and differentiate themselves in a crowded marketplace by meeting consumer expectations through faster delivery, more reliable on-time performance and an improved customer experience.
In conclusion, last-mile delivery providers have always been an integral part of the online shopping experience. Companies must stay flexible and embrace the changes caused by the COVID-19 pandemic as an opportunity to help shipping partners keep up with increased demand and evolving consumer expectations.