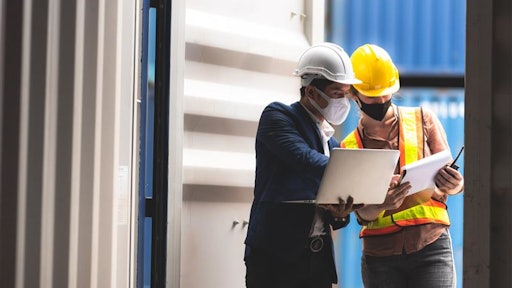 chokniti
JAXPORT Names Experienced Maritime Security Professional as Security Leader
The Jacksonville Port Authority (JAXPORT) announced today that retired United States Coast Guard (USCG) Captain Dwight Collins has joined the port as director of public safety and security.
Collins directs all law enforcement, physical security, safety, and emergency management and preparedness services in support of more than 200,000 port employees, tenants, and customers. He is also responsible for ensuring enforcement of seaport security initiatives in compliance with all federal, state, and local laws.
TA Services Names Renowned Logistics Leader as VP of Business Development
TA Services, Inc., a full-service logistics provider, announces the appointment of its new vice president of business development, renowned logistics leader Reo B. Hatfield II. Bringing over 40 years of experience in executive management and transportation logistics to TA Services, Hatfield will be primarily responsible for guiding the development and growth of the company's less-than-truckload (LTL) brokerage services. In this role, he will work closely with chief executive officer, Scott Schell.
Prior to joining TA Services, Hatfield served as vice president of the fourth largest LTL carrier in the United States. He also previously co-founded Reo Distribution Services, Inc., where he served as the company's President for 31 years.
Seegrid Adds Three Senior Leaders to Its Growing Team
Seegrid Corporation, the leader in self-driving industrial vehicles for material handling, announced the expansion of its team with three growth-oriented senior leaders: Katy Elkin as senior director of corporate development, Doug Beaudet, who will serve as Head of Design, and Greg Cole as director of advanced development. The announcement comes on the heels of Seegrid's acquisition of Box Robotics and its co-founders Tom Panzarella and John Spletzer joining the Seegrid team as senior director of perception and director of perception, respectively.
Robert Courcy to Lead Gulf Region of Turtle & Hughes
Robert Courcy has joined Turtle & Hughes electrical and industrial distributors as vice president, Gulf region. Courcy will manage the company offices in Houston and Port Lavaca, TX and Geismar, LA. Turtle & Hughes has been operating in the Gulf Region for over 40 years servicing some of the world's largest oil and gas companies, petrochemical plants and EPCs, while expanding into healthcare, residential single/multi-family construction, and transportation.
Former Colliers National Director Joins TM Insight to bolster NSW Team
TM Insight, Asia-Pacific's leading specialist in supply chain and property, is pleased to announce the appointment of Nick Greenwell, former national director of industrial occupier services at Colliers, as director of property in NSW. The new appointment will bolster TM Insight's ability to serve clients' industrial property needs in NSW, particularly at a time of rapid growth and change in the supply chain sector. Greenwell will work alongside TM Insight's leadership team to procure leading-edge industrial facilities as part of TM Insight's strategy to design and deliver world-class supply chain transformations for clients across the Asia-Pacific region.
Companies in this article