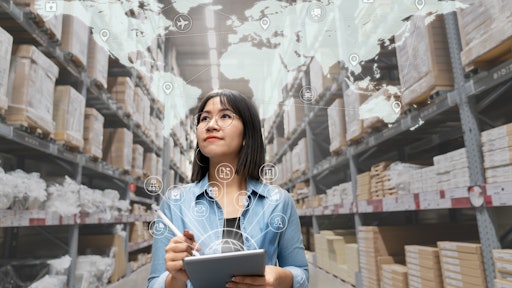 Chaay Tee
GEODIS names Mike Honious President & CEO Americas
GEODIS announced that effective Oct. 3, 2020, Mike Honious will be promoted to president & CEO of GEODIS in Americas, under the responsibility of Marie-Christine Lombard, CEO of GEODIS. As president and CEO, Honious is responsible for freight forwarding, transportation management, business development, strategic management office, legal, accounting & finance, human resources, engineering & technology, ProVenture, shared service center and IT.
Matt Igoe Named BNSF Executive Vice President, Operations
BNSF Railway today named Matt Igoe, executive vice president, operations, effective Jan. 1, 2021. He will lead the entire operations organization after previously having held the position of vice president, transportation since July 2017. In his new role, Igoe will report to incoming president and chief executive officer, Katie Farmer. BNSF also announced that executive vice president operations, Kathryn M. Farmer, will become president and chief executive officer on Jan. 1, 2021. She will continue her role on and assume leadership of BNSF's Board of Directors. Carl R. Ice, current president and chief executive officer, will retire at the end of 2020 and remain on BNSF's board of directors as well.
Nolan Transportation Group (NTG), a nationwide leader in strategic truckload shipping and 3PL services, has appointed Joanne Bleavins as Chief Financial Officer of NTG. In her new role, she will oversee all finance and accounting functions, while serving as a strategic thought partner within NTG's executive team to help set, drive, and execute growth and value creation plans. Bleavins has worked in the financial industry for more than 20 years, beginning her career in audit at PriceWaterhouseCoopers and Bristol Myers Squibb, gaining experience in public and private companies within the manufacturing, retail and healthcare spaces.
Wayfair Names Fiona Tan Global Head of Customer and Supplier Technology
Wayfair Inc., one of the world's largest online destinations for the home, today named Fiona tan global head of customer and supplier technology. Tan joins Wayfair with more than 25 years of experience leading technology teams at dynamic and fast-growing companies, including six years in executive leadership roles at Walmart overseeing technology and engineering. In her role at Wayfair, Tan will drive the continued growth of Wayfair's world-class Engineering organization while setting the vision and strategy for the development of systems and technologies that shape customer and supplier experiences.
Companies in this article