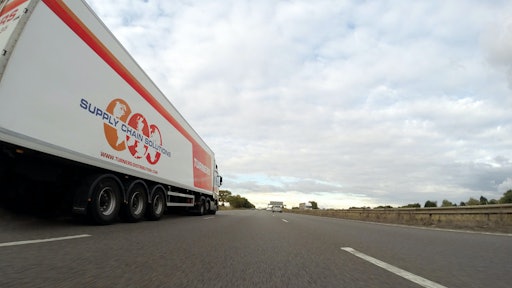 Mike from Pexels
Former Freightquote Officer Joins VeriShip as CEO
VeriShip announced Shawn McCarrick as its new CEO. McCarrick, a logistics industry veteran and formerly an advisor to the company, replaces acting CEO Michael George.
George remains committed to the company and will continue to serve its board of directors as executive chairman.
McCarrick gained invaluable logistics experience during nearly a decade at freight services broker Freightquote. As chief operating officer, he directed customer operations, marketing and the company's 650-person sales organization, which grew by 250% over four years. He joined Freightquote as chief information officer in 2006 and transformed the IT function from a small startup staff to a 50-person organization.
GEODIS Appoints New Managing Director for Indonesia
Leading global logistics provider, GEODIS has announced the appointment of Tomy Sofhian as the managing director of Indonesia from May 2020. He joins GEODIS with a wealth of experience in the supply chain industry and at a key time during the expansion of operations in Indonesia.
OmniTRAX Taps Class I Leader to Chair Board of Directors
OmniTRAX has elected Cameron Scott Board Chair. As businesses across the country quickly move to optimize supply chain efficiency, the benefits from rail are playing a vital role. To accelerate the adoption of rail-based supply chains, OmniTRAX taps Scott's extensive Class 1 rail experience and resources – he most recently served as executive vice president and chief operating officer at Union Pacific.
Klaus Rehkugler Takes Over as Head of Sales & Marketing at Mercedes-Benz Vans
Klaus Rehkugler will take over as head of sales & marketing at Mercedes-Benz Vans on Aug. 1 and will report directly to the Head of Mercedes-Benz Vans, Marcus Breitschwerdt. At present Rehkugler is head of sales operations and marketing for the Region Europe at Mercedes-Benz Cars. He will take over from Klaus Maier, who will leave the company at the end of June at his own request.
Edwin de Jongh Joins Advisory Board of Trip & Co
Edwin de Jongh, managing director of Fr8, is joining the advisory board of Trip & Co. In this upcoming change, Trip & Co and Fr8 will join their strategic forces within a collaboration. By taking this step, de Jongh hopes to contribute to the worldwide success of Trip & Co.
De Jongh is managing director of Fr8, which is an executive search and recruitment agency in the air freight industry. In addition to this, he will join the advisory board of Trip & Co in order to enforce the company in the creation of new concepts and products.