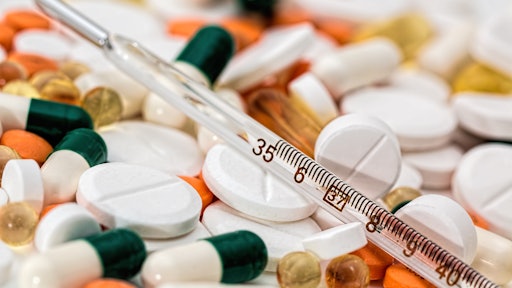 Pexels
Merck Prepares to Launch Organon as Separate Entity with New Hires
Merck has appointed Matthew Walsh and Rachel Stahler as chief financial officer and chief information officer, respectively, for Organon & Co., its intended spinoff of its women's health, legacy brands and biosimilars businesses.
In his new role at Organon, Walsh will be responsible for the development and execution of the company's overall financial strategy, overseeing corporate financial planning, tax, audit, treasury, investor relations and business development. He comes from Allergan where he served as executive vice president and chief financial officer with more than 15 years of experience. Stahler will be responsible for all information technology strategy, infrastructure, operations and delivery for Organon, and will drive digital capabilities in support of the company's innovation strategy. Rachel also comes from Allergan, where she recently served as chief information officer and has expertise in the development, manufacturing and commercialization processes.
These appointments are in addition to the previously named Organon chairman of the Board Carrie Cox, and six internal appointments to the executive leadership team, announced in March 2020.
McKesson Names New EVP
McKesson Corporation announced Tom Rodgers has been named executive vice president and chief strategy and business development officer effective June 5, 2020. In his new role, Rodgers will also become a member of the company's executive operating team. Rodgers succeeds Bansi Nagji who stepped down from his role effective March 31, 2020.
As executive vice president and chief strategy and business development officer, Rodgers will have responsibility for the company's overall strategic plan and initiatives, as well as key acquisitions and internal programs that drive financial performance, enhance innovation and deliver added value for our customers.