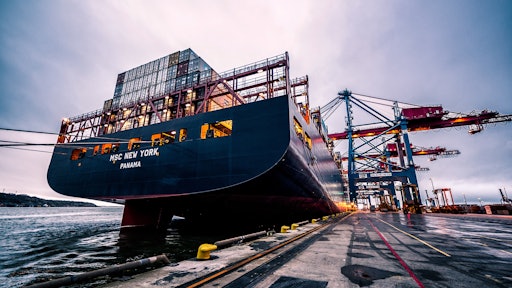 Albin Berlin from Pexels
Imperial Reorganizes Former COO Duties
Imperial Logistics International is dividing and reallocating responsibilities previously manned by chief operating officer of Imperial Logistics International Jürgen Mues as he steps down. Robert Berganus will step into the newly created position of chief operating officer of contract logistics, where he will lead logistics operations across various divisions.
Reporting to CEO Hakan Bicil, Berganus will be located in both the Zurich and Duisburg offices. He has almost 40 years of experience in logistics at companies like Hays Logistics, former Schrader rebranded as CEVA, Kuehne + Nagel and Schenker.
The move follows the logistics company opening up a new multi-user warehouse in Germany.
SmartDrive Follows $90 Million Funding with New Board Member
Sixth Street Partners senior advisor John Connolly is joining the board of directors at SmartDrive Systems with more than three decades of experience in business following a $90 million funding round in 2019. He has led numerous companies in the chief executive officer role throughout his career and has served on more than 25 boards.
Connolly's previous companies include Bain Capital Ventures, M|C Communications, IBM, Institutional Shareholder Services and created companies Mainspring, Inc. and Course Technology.
SmartDrive has also deployed its dual-camera configuration to J.S. Helwig & Son and saw Brenntag renew its contract this year.
JTS Focuses on Logistics with Leadership Promotions
Johanson Transportation Service (JTS) is reorganizing its logistics division with a series of new appointments, including Craig Johannson stepping into the president role of the department.
In addition, Randy Gabardi is now vice president of pricing and technologies in the logistics division, working alongside Johannson and managing customer bids, carrier contracts and negotiations.
Both Johannson and Gabardi are established employees within JTS and are promoted from positions vice president of logistics and vice president of operations, respectively. While Johannson is a coveted employee of the group, he bares no relation to the Johanson family, differently distinguished by the double n.
Gabardi will be based out of a new office planning to be built in Fort Worth, Texas, based on JTS's existing Orlando office. The plan for the office is to launch sales efforts in the Texas market, but will be on hold until the national pandemic crisis has calmed.
Nolan Transportation Reaffirms Faith in Technology
Nolan Transportation is celebrating a new chief technology officer, Brian Work, intending to invest further in its technology platform and digital solutions. He has an extensive background in development, and will focus on the proprietary software at Nolan.
Work comes from UPS where he was CTO and vice president of the company's Coyote Logistics.
Recently, Nolan released Descartes MacroPoint freight visibility solution to enhance shipment visibility across its North American distribution network.
Companies in this article