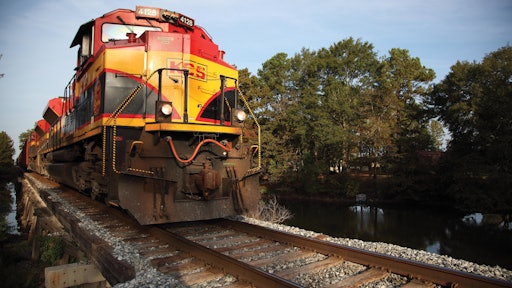 The U.S. and Mexico share an enduring bilateral trade relationship that has only gotten stronger in recent years due to the free trade benefits of the North American Free Trade Agreement (NAFTA) coupled with resurgence in nearshoring.
China's allure as a low-cost manufacturing mecca for U.S. companies continues to erode. Labor rates continue to climb along with transportation costs. In addition, quality control issues, language barriers, IPR infringement, currency fluctuations and long transit times are pushing companies to reevaluate their supply chain strategy and take a hard look at the total landed cost benefits of manufacturing products in China that are intended for U.S. consumers.
A recent survey by AlixPartners gauging executives' thinking regarding manufacturing and sourcing found that more than 40 percent of those polled indicate that nearshoring is a possibility whereby their companies could better serve U.S. demand. Of that 40 percent, 86 percent said they've already started the process or expect to within two to three years.
While NAFTA has boosted total trade between the U.S. and Mexico by 476 percent since its implementation in 1994, Mexico's efforts to establish free trade agreements (FTAs) with other economies is remarkable—with 145 free trade agreements in place and counting, Mexico holds more FTAs than any other country in the world.
The considerable portfolio of FTAs is attractive to companies in the U.S. that view Mexico not only as an attractive manufacturing hub for U.S.-bound goods, but also as a gateway to other countries in every global region.
Autos and Agriculture
U.S. auto manufacturers, as well as German and Japanese carmakers, are increasingly building manufacturing plants in Mexico to supply countries in Europe, Asia and the Americas. The industry has emerged as one of the primary pillars of Mexico's economy, contributing over 20 percent of the total manufacturing sector's GDP and employing more than 15 percent of the total industrial labor force in the country. It is also one of the top per capita wage employers.
As for agricultural trade, the U.S. is the worldwide supplier of poultry, soybeans, apples, pears and grapes to the Mexican market.
According to the U.S. Commercial Service: "With a growing population, an expanding economy, and an increasingly market-oriented agricultural sector, Mexico remained the U.S.' third-largest agricultural trading partner in 2013, accounting for nearly 13 percent of total American agricultural exports. The U.S. remains Mexico's principal agricultural trading partner, receiving almost 80 percent of Mexico's total exports. Specifically, Mexico exported a record $17.7 billion worth of agricultural products to the U.S. in 2013."
Rail Provides the Transportation Backbone
Mexico's improving transportation infrastructure is also helping support its expanding manufacturing industry. Rail plays an key role in that mix, including Union Pacific Railroad and Kansas City Southern de Mexico (a unit of U.S.-based Kansas City Southern), whose more than 3,100 miles of track connect industrial areas in northeastern and central Mexico with the port cities of Lazaro Cardenas, Tampico and Veracruz.
In July, Kansas City Southern opened a new $64 million state-of-the-art intermodal terminal in Wylie, Texas.
"We are very pleased to offer our intermodal customers this new, world-class terminal for U.S. domestic, U.S. international and U.S.-Mexico cross-border shipments," said KCS president Patrick J. Ottensmeyer.
The new Wylie Intermodal Terminal has an automated gate system with high definition imagers, optical character recognition and biometric driver identification. It also has an annual lift capacity of 342,000 containers, 1,500 parking spaces, and 400 container stack spots. The terminal also has enhanced traffic signals, specific turn lanes and two 5,000-foot intermodal tracks.
Mexico's booming auto industry is spurring business for Union Pacific Railroad, which owns a sizeable stake in Ferromex (FXE), one of the country's leading railroads. Automobiles transported via FXE are switched to UP's locomotives at the railroad's gateways to the U.S. UP currently transports two out of every three new automobiles Mexico exports to the U.S.
For more info:
AlixPartners, www.alixpartners.com
U.S. Commercial Service, www.trade.gov/cs
Kansas City Southern de Mexico, www.kcsouthern.com
Union Pacific Railroad, www.uprr.com
Ferromex, www.ferromex.com.mx