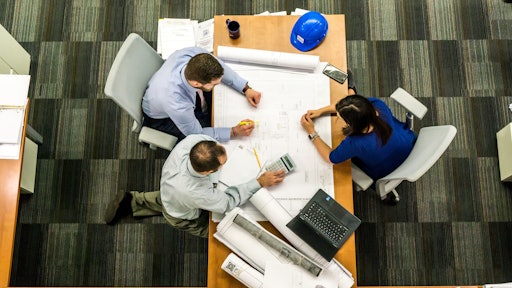 The third-party logistics (3PL) market is set to grow to become an over $1.8 trillion sector by 2026, as reported in the latest study by Global Market Insights, Inc., Shelbyville, Del. Rapid globalization, increasing consumerism and expanding e-commerce are some of the key factors driving growth in 3PLs.
In a bid to cater to today's consumer product demand, various companies are outsourcing their logistics activities to third-party suppliers.
The 3PL market is likely to derive commendable gains from the manufacturing sector. Technological advances in logistics and supply chain management have facilitated various enhanced functions, such as warehouse management, online documentation for international freight, real-time data and more, all designed to help the manufacturing sector ease the complexities of business operations. And, an expanding manufacturing sector across several regions, especially in Europe is likely to induce massive 3PL industry demand.
What's more is, more and more retailers are utilizing 3PL services to increase value, improve customer engagement and expand their geographical reach. Incorporation of the latest technologies within logistics services help 3PL service providers deliver data-driven solutions.
The rise in globalization and increasing trade activities are also driving growth in the 3PL market, including the adoption of various software solutions such as SCMs and cloud ERP for logistics applications. Features provided by these software solutions such as warehouse management, real-time data, online documentation for international freight and inventory tracking are gaining the attraction from manufacturers across the globe.
Region-wise, the European 3PL market is expected to witness major growth over the projected timeframe. Rapid internet penetration, improved economic conditions and steady development of the manufacturing sector across the region are favoring industry growth. For instance, in 2019, the United Kingdom became the 9th largest manufacturing nation in the world with an annual output revenue of around $192 billion. European free trade agreements with major countries across the globe are further contributing toward industry expansion.