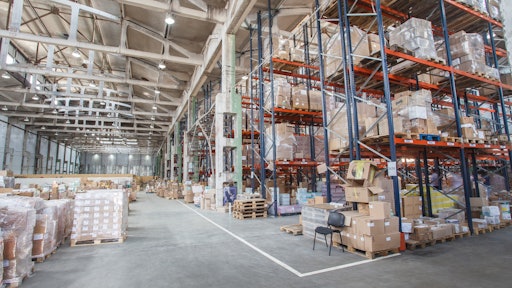 lobodaphoto/adobe.stock.com
Over the last two years, retailers and merchants have scaled their warehousing solutions to accommodate increased consumer demand. Yet today, merchants of all sizes are feeling the effects of a new challenge emerging their warehouses being packed to the brim with excess inventory. Inflated inventory ordering, supply chain congestion and changes in consumer demand have left many merchants evaluating the best strategy to address this influx of inventory or risk incurring high costs from storing inventory for an extra quarter or two.
It's important to consider how inventory strategies differ amongst merchants depending on their size. Large merchants have announced plans to hold onto inventory until consumer buying improves in the hopes they can sell inventory at a price point favorable to both the company and consumers. However, this storage strategy is only sound for merchants that own and operate their own warehouses. For small to medium-size businesses (SMBs) who lease warehousing space, this strategy is in fact the least cost effective. A recent Ware2Go survey found that more than half of SMBs are experiencing shrinking margins compounded with 68% of SMBs reportedly adjusting their inventory strategies ahead of peak season due to excess and out of season inventory. With the rising cost of warehousing leases in mind, investing in additional warehousing space to store such inventory will inevitably harm already tight margins as the storage cost outweighs any profit aged inventory will produce. Expect to see merchants liquidate unsold inventory following the holiday season in order to free warehousing space and accommodate new 2023 inventory.
However, for merchants that have determined holding onto inventory is the best strategy for their company, there are two warehousing strategies proven to be beneficial for merchants large and small: redistributing inventory and co-warehousing.
Redistributing inventory
Expect to see merchants exploring opportunities to move their excess inventory out of warehouse hotspots, like California or New Jersey, and into "cooler" warehousing locations like Nevada or Pennsylvania. This will allow merchants to keep relevant SKUs in key geographical locations, while benefiting from lower warehousing costs for storing deprioritized inventory. Seasonal inventory, for example, would make sense to store in warehouses in Arizona. Here rental prices are lower, and inventory is closer to consumers that will seek products geared towards warmer weather earlier in the year. Redistributing inventory based on the geography of upcoming consumer demand also saves merchants money via lower shipping costs and faster shipping offered to customers.
Co-warehousing
Due to macroeconomic conditions, don't expect new warehouses being purchased or built to the extent seen in 2021. Instead, expect an increase in co-warehousing in existing warehouses. Co-warehousing has been a long-standing practice amongst smaller merchants, but expect to see more merchants exploring this option as they look to optimize warehousing and fulfillment strategies.
A trend in 2023 is retailers of all sizes distributing their inventory across the country through co-warehousing partnerships. As consumers expect and prioritize merchants that offer fast and free shipping, distributed warehousing will be key to meet these demands. Co-warehousing is a critical element to this approach as building or buying warehouses across the country is unaffordable, tying up valuable capital in an asset-heavy supply chain.
This creates an opportunity for large retailers not using the entirety of their warehouse capacity to lease their extra space out to smaller merchants. The second trend of 2023: large retailers entering the co-warehousing space as suppliers. This business strategy presents a new revenue stream for large retailers, they will require a fourth-party logistics (4PL) partner to provide integrated fulfillment technology to lessees. A 4PL partner acts as a contractor who can implement a system that meets both parties' needs, allowing them to function and scale separately, while sharing the same fulfillment solutions, such as warehouse management systems, order orchestration processes, inventory management and tracking visibility. As large retailers enter co-warehousing as suppliers, they must ensure their fulfillment solutions are capable of supporting a number of merchants by providing transparency and control over their supply chain through innovative technology.
While reports of a cooling warehouse market may indicate a softening in warehousing demand, the current state of surplus inventory across small and large merchants illustrates a new complexity in the warehousing industry. You will continue to see an ongoing need for warehousing solutions, however the future of warehousing will be collaborative as merchants share resources to meet customer expectations and business needs.