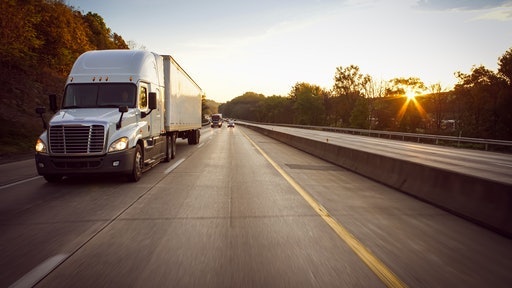 5m3photos___Adobe_Stock___On_the_Road.5f971fe4e60c1
AIT Worldwide Logistics announced plans to acquire Select Express & Logistics, a third-party logistics (3PL) provider of final-mile delivery and assembly services for big and bulky consumer and commercial goods, including furniture, fitness equipment, home electronics, outdoor appliances and accessories, and more.
"We are delighted to welcome the Select team to AIT. Customers with omnichannel distribution initiatives will benefit from our new unified solution that provides a truly global glass pipeline when importing goods from overseas to be delivered and assembled in consumers' homes and commercial businesses," says AIT President and CEO, Vaughn Moore. "Most importantly, Select's culture—especially the way they value their teammates and treat their clients—is a great fit. Confirming these shared core values is a prerequisite before AIT will even consider a company for acquisition."
From AIT Worldwide:
With nearly 400 teammates in 60 locations—13 offices supported by 47 cross-dock facilities across the United States—Select administers the delivery of more than 1.7 million shipments per year by harnessing an elite network of 1,200-plus carriers. The 3PL also boasts one of the largest networks of assembly technicians in the United States for both fitness equipment and outdoor structures, performing over 600,000 assembly and repair jobs annually.

The integration of AIT's robust global freight forwarding operations with Select's expansive final-mile service will create a seamless first, middle and final-mile solution in the United States. Access to final mile capacity and complex assembly teams will dramatically expand for AIT customers while Select customers will be connected with AIT's global freight forwarding expertise. With the acquisition of Select, AIT will represent a single point of access for importing heavy, bulky goods into the United States, providing nationwide forward stocking, and ultimately delivering omnichannel final-mile service direct to consumers from customers' distribution centers, drop shippers or brick-and-mortar stores.

Select's access to more than 1,100 driver teams operating both dedicated and on-demand equipment will minimize capacity constraints and alleviate pressure on final-mile delivery times for AIT customers.
"On behalf of our entire team, we are thrilled and honored to join forces with AIT. For 20 years, Select has been providing our customers with the highest level of final mile delivery and assembly services for big and bulky goods. Combining our final mile expertise with AIT's global freight capabilities will enable us to better serve our customers by managing the movement of product from the factory floor to consumers' homes," says Select Express & Logistics' CEO, Jay Waldman.