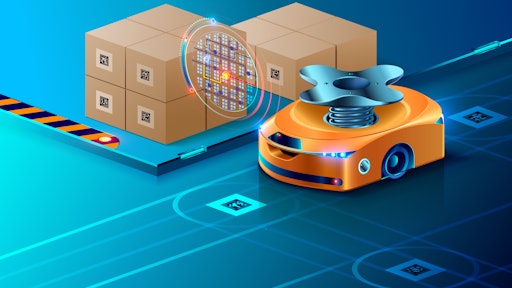 244346143/Adobe Stock
This year marked a unique time for third-party logistics (3PL) warehouses. While most 3PLs grew order volumes, profits and customers, some headwinds exist, including operating at or above warehouse capacity, lowest warehouse vacancy rates in history, significant supply chain backlogs and a workforce shortage, according to 3PL Central.
"Looking at year-over-year data, the labor shortage and warehouse capacity limitations have become more acute issues for 3PL warehouses," says Rachel Trindade, CMO at 3PL Central. "Respondents show how they have addressed these concerns with automation, technology, and system integrations. With the Third-Party Logistics Warehouse Benchmark Report, 3PL Central hopes to share insight with 3PLs to give them access to the industry benchmarks so that they can plan for and implement best practices to support order and profitability growth in 2022." 
85% of 3PL warehouses experienced order volume growth in 2021, with 23% growing order volumes by more than 50%.
48% reported struggling to find and retain qualified workers, while also citing significantly increasing labor costs.
45% of respondents operate in the mid-market with two to five warehouses. These mid market warehouses were four times more likely to experience medium-to-high level order volume growth vs. other respondents.
84% of 3PLs have implemented a warehouse management system (WMS) as the central hub of technology for their business, with the average 3PL having three or more systems integrated to their WMS (e.g., shopping carts, marketplaces, order management systems, etc.).
53% of 3PLs fulfill orders less than 90 minutes after receipt, with speed of order fulfillment linked closely with annual order volume growth.