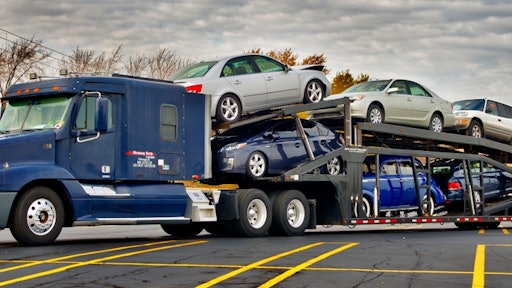 Montway Auto Transport
After more than a year of conducting business during a pandemic, automotive dealers have realized there is a "New Normal" for car buying and selling. Customers now expect to be able to shop and buy online, which includes having that new or used vehicle delivered to their door. To compete with burgeoning online car buying and delivery companies, dealers need to innovate by diversifying their inventory and include home delivery in their customer buying experience.
How the pandemic has affected car buying
As the pandemic kept people confined to their homes, the demand for online car buying grew dramatically. People did not just want to buy their dream car online; they had to because of stay-at-home-orders, limited in-person shopping options or just "the Amazon effect" and the expectation that everything should be available online for purchase and delivery. Dealerships started offering home delivery service as a standard service seemingly overnight to stay competitive in an unknown economic environment. As a result, more and more cars have been purchased online throughout the industry, making selling cars as much about selling as it is about transportation and logistics.
While dealerships excel at selling cars, they can't be expected to be logistics experts as well. They typically lack the technology or expertise to track individual car shipments and check-in with independent logistics companies for billing and delivery statuses to identify delays that could impact sales and customer satisfaction.
Third-party transport companies provide an important link in the supply chain for dealerships. They empower dealers to offer new and used car buyers' access to diverse and voluminous inventory across the country, meaning their dream car—or, at least, the very closest thing to their dream car—can be found easily with the mere click of a computer mouse or tap of a finger.
How dealers are taking advantage of online auto buying trends
Home delivery is not an easy solution to accomplish well. Dealership staff may not have the knowledge, training or the right equipment to deliver cars to homes. Alternatively, it's risky for established automotive brands to trust an unknown delivery driver to become the face of the dealership when delivering a car to a new customer. What if they damage the car while off-loading it? It's essential to work with trusted auto transport companies to provide home delivery services.
Beyond the physical delivery of the vehicles, dealerships would need to develop the logistical infrastructure and software to accurately monitor many deliveries at one time. With third-party logistics companies (3PLs), dealerships might have access to already established online platforms that show delivery progress, produce shipping reports and facilitate easy billing, payment processing and orders online.
Additionally, many 3PLs provide widgets that can be added to a dealership's online car inventory to add the cost of home delivery to the sale – no matter where in the nation the customer is located. This gives dealers the opportunity to expand their local market and compete on a national level.
What transport companies do to help dealers adapt to changing times
About a year after the pandemic changed everything, residual car values are breaking records. Most industry experts predict that wholesale values will remain high for the rest of this year with positive new car sales this summer. Therefore, dealers have had problems buying cars to maintain their inventories.
In fact, some dealers have started buying more cars directly from consumers. There has been an increase in dealers purchasing more inventory from online auctions and dealers are looking to expand their geographic area in which they may have historically bought cars.
All of these buying strategies require a strong logistical partner that has trusted relationships with auto transport companies. Consequently, dealerships view centralizing their transport and using more of the 3PL/broker model in order to be able to execute the demand as the strongest option.
The takeaway: 2021 and beyond, transport will be even more vital to auto dealers
Transport companies can provide dealerships with the technological and the logistical solutions needed to be successful in the online car buying market and help them maintain business in today's shop-from-home culture. Transport partners can empower dealerships to widen and diversify their geographical buying and selling areas, expanding their inventories and customer bases while also improving their bottom lines.