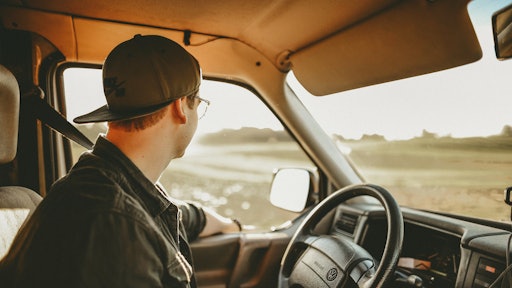 Pexels
Regardless of their chosen transportation modes, the main goal remains the same for businesses. They want to know how they can get their product to the marketplace as fast as possible while ensuring minimal costs without compromising on the level of their service.
Like air or ocean freight, trucking is one of the answers to this timeless quandary. But, the sheer wealth of choices available can be overwhelming when all you want to know is the suitable shipping method for your products.
When it comes to trucking, both less-than-truckload (LTL) and full truck options have their pros and cons in the freight shipping industry. In fact, truckload shipping is gaining traction, with research showing that freight shipping by truck is likely to reach 460 million miles a day by 2040.
Opting for the correct shipping method is based on several variables, including your third-party logistics (3PL) partner's capability to do so. First, let's explore your trucking options in further detail.
Defining LTL and FTL
LTL involves taking freight from different shippers on the same trailer instead of transporting them separately for added costs. This is an ideal option for shipments that range between 1-6 pallets or those smaller than 14 linear feet, as it takes full advantage of the available space on a particular truck.
This makes it a good, cost-effective option for small businesses that won't be able to take an entire truckload by themselves.
On the other hand, FTL (full truckload) weight shipping is typically used for bigger shipments that can easily take up an entire truck all by themselves. So, essentially, freight moves on a separate vehicle, offering its exclusive usage for your products only.
Therefore, you can reserve the total capacity of the truck even if you don't fill up all the available space. Doing so will ensure that you don't have to fret about your goods changing carriers at any point in time or them getting stuck with other products.
Advantages of LTL shipping
The fastest and most effective way to transport packages is to partner with a shipping company that picks and loads them and sends them directly to the desired location. But, what happens when the shipment is too small to be called a truckload but big enough to be denied by your local parcel carrier?
You look around for LTL shipping services because that's the perfect solution. This method can save money while also simplifying your logistics and supply chain management efforts.
Furthermore, LTL allows for better fuel and cost-efficiency. And, with technological advancements, it is even proving to be significantly fast and accurate with freight.
Here are some of the advantages of the LTL shipping method:
Cost-effectiveness. LTL is a cost-effective shipping method that moves freight and doesn't need you to fill an entire truck. This shipping method has become commonplace over the years as better tracking procedures are implemented, maximizing the efficiency of the supply chain.
Inventory control. LTL provides excellent benefits to those who intend to leverage more of their production space rather than use it for finished stock goods. It helps you efficiently utilize your space.
Flexible arrangements. LTL shipments being transported to multiple locations spread throughout a place, region, or country provides greater flexibility and helps cut costs by amalgamating various shipments from different customers to create loads.
How to optimize your options
Various aspects need to be accounted for before making a decision on opting between LTL and FTL for the most optimum shipping methods.
For instance, there are certain times when you should leverage FTL, while in other instances, LTL seems like the right option. So, there is no one-size-fits-all approach.
Here are some of the factors to consider when choosing a shipment method:
Freight classification. Different product types will have their own freight classifications because every good or product has a distinct category. For instance, perishables may be more suited to FTL shipping methods to prevent spoilage and get to the destination quicker. So, it is paramount to understand your product's classification and categorize it properly before you obtain quotes from carriers.
Handling. It is also essential to evaluate the type of consignment you want to transport -- is it high-risk, expensive or fragile? Even if your freight doesn't fill the truck's capacity, it may make sense to consider FTL, as the products will be on a single truck for the complete trip without being moved or relocated during transit. Less handling minimizes the risk of the goods being delivered incorrectly or lost or damaged in the process. LTL is usually a good option for less expensive and sturdy goods if your consignment won't be filling the entire truck.
Speed. It is also imperative to gauge how quickly you require goods to be shipped and if you have a delivery deadline to meet. If there is no rush, there is no harm in sharing space with consignments from other businesses and lower your costs. However, suppose you want your goods to arrive as soon as possible. In that case, FTL is a more feasible option as these shipments usually collect and deliver on the same truck leading to a quicker delivery. Additionally, the driver won't need to make various stops to deliver products to other shippers.
Size and weight. Of course, the size and weight of your shipment matters when it comes to opting for the most optimal option. Is your consignment heavyweight or lightweight? LTL shipping method typically ranges between 100-5,000 pounds while FTL shipments weigh more than 10,000 pounds. For example, you may have a comparatively lightweight shipment, but if it is oddly shaped or sized, the items of other shippers won't be able to fit in with them. In that case, FTL might be a better option.
Importance of LTL shipping when considering a 3PL partner
LTL shipping can be very costly and confusing if you aren't very experienced with it.
That's why it may be a good idea to let a competent third-party logistics (3PL) partner handle it for you. They can expedite processes, augmenting the bottom line and saving you from spending money and time. Furthermore, a 3PL provider lets you concentrate on what you are best at, including manufacturing and marketing products that ultimately provide value to your customer base.
The following are some benefits you can gain by partnering with a 3PL for LTL shipments.
Leverage high-end industry expertise. A competent 3PL partner has the expertise and the experience to handle your freight in the best possible way, regardless of the type of goods you are transporting. Professional 3PL providers are well-versed in every detail of logistics and shipping. Their services are backed by seasoned e-commerce logistics experts who are up to date with the current industry trends and intricacies, so you don't have to worry. You can leverage the 3PL company's expertise, partner network and technical resources that allow you to constantly enhance your supply chain optimization and efficiency, driving your business success.
Cost savings. By connecting with a 3PL service, you get access to affordable rates. A 3PL company specializes in growing and maintaining its partnerships with medium, large and small-sized LTL carriers.
This, in turn, gives them the advantage and the ability to negotiate cost-effective rates due to higher business volumes with different LTL carriers, focusing on new markets and industry verticals.
Expand your reach. You can expand your reach and send out items to multiple destinations by leveraging the 3PL's network and connections. Most 3PL providers have an expansive fulfillment centers network in major countries that reduce shipping costs and transit time. With a 3PL partner, you get an opportunity to expand your reach by connecting with different vendors and sell in more than one region, letting you explore your business's potential.
Greater visibility. It is paramount for any company to have adequate knowledge of their freight details at any point in time. A team of skilled professionals can help you gain more tracking capabilities and greater visibility to manage the entire process smoothly. Furthermore, a team of logistics experts focuses on delivering the highest level of services to your enterprise, including comprehensive updates from the inception of your shipment to when it reaches the destination or its endpoint.
Wrapping up
The final decision between LTL and FTL depends on your company's unique needs and specifications for freight shipment. Therefore, when looking for a 3PL provider with LTL shipping services, partner with someone who can help you streamline your logistics process and best serves your requirements and budget.
Above all, go for tailored freight services to cater to the varying needs of customers. A dependable 3PL partner should have the capability to consolidate all requirements and make the supply chain and logistics more manageable and accessible for your business.