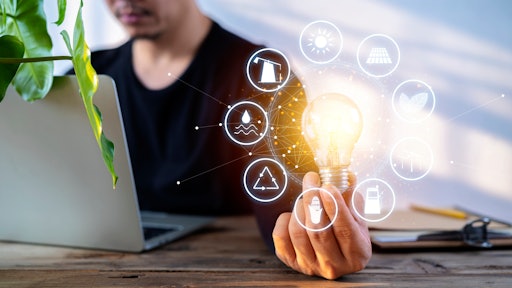 jittawit.21/adobe.stock.com
Ivalua announced the launch of Environmental Impact Center (EIC), a solution that enables organizations to measure and reduce their value chain emissions. Integrating the EIC's functionalities in their procurement practices, organizations can accelerate sustainability agendas with reliable emissions data for all the direct and indirect products and services they acquire. This also helps to establish transparent reporting standards. Sustainability is an issue of growing importance and being able to measure how much emissions is vital in understanding how to reduce said emissions.
"Procurement and supply chain teams play a crucial role in reducing scope 3 emissions and contributing to corporate objectives around supply chain sustainability," says David Khuat-Duy, founder and CEO. "By combining relevant and reliable data with supplier collaboration capabilities, Ivalua will enable customers to make meaningful progress on their sustainability journeys."
From PR News:
With regulatory requirements

, sanctions regimes and public scrutiny on the rise, sustainability is a top priority for every organization globally. Any efforts to impact emissions and reach net zero targets must involve the reduction of Scope 3 emissions, which constitute over 75% of total emissions at most organizations

.

This puts the Procurement function in a central role towards establishing a transparent emissions baseline using reliable data and collaborating with suppliers on carbon savings plans to meet reduction targets and for reporting and risk assessment.

Through

Ivalua's

EIC, emissions data can be imported from recognized third-party emissions data sources or directly from suppliers. This data is then combined with other information such as environmental risk scores, policies, published targets or certifications.
This data is accessible across

Ivalua's

Source-to-Pay solution to facilitate more sustainable procurement decisions within daily operations. As products are purchased within an organization, category managers can precisely track the year-to-date carbon emission trajectory for their purchases.