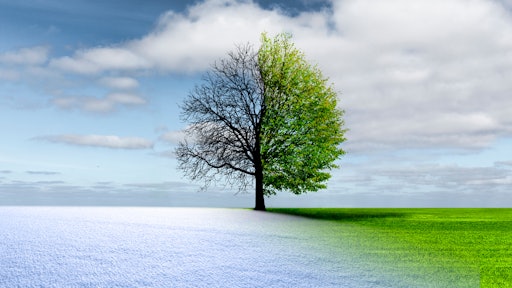 by-studio/adobe.stock.com
A research study done by Software AG found that 84% of organizations will prioritize commercial objectives over sustainability in the face of economic challenges. Despite the fact that leaders across the world have agreed that sustainability is the No. 1 priority for the future. Supply chain leaders are still nervous to invest in sustainable practices because they feel that they will lose investors because of a lack of clear strategy and the technology to deliver on sustainability's end. Almost a third of supply chain companies do not have sustainable technology in place, and when it is implemented, it is poorly used by half of the company.
Sanjay Brahmawar, CEO of Software AG says: "In the current climate, it's no surprise that commercial objectives are a top priority – they have to be otherwise organizations cannot continue to operate. We are keen to help organizations to find solutions using the 'Genius of AND', where they don't have to be torn between commercial and sustainability objectives. The right application of mission critical technologies can make enterprises more connected. When this happens, and data is free to move around it and be accessible to everyone who needs it, we will start to see progress in multiple areas at once."
From BusinessWire:
Digital transformation is a priority for organizations. In fact, more than 69% of CEOs even plan to divert resources from other areas into their digital transformation efforts.

According to business leaders, the technologies that have the most positive impact on sustainability are cloud, data integration and edge computing (27%). Together, they enable organizations to gain visibility of their environmental impact and therefore reduce emissions and waste as well as costs and process inefficiencies.
API-enabled, hybrid cloud environments enable more efficiencies and innovative new services for customers. Meanwhile, data integration helps organizations to combine multiple data streams to inform advanced analytics and decision-making. Edge computing delivers visibility across expansive operations via Internet of Things (IoT) sensors and devices capable of making decisions about the data they capture.
82% of companies candidly admit that they would accept regulatory penalties to avoid taking on sustainability initiatives. This is likely because of the cost and difficulty of delivering such projects.