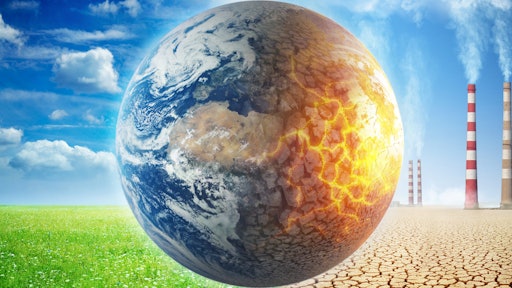 Tryfonov AdobeStock_247377770
Sustainability presents an undervalued economic opportunity, especially as brands making sustainability claims grow significantly faster, according to a new report from Circular.co.
"Companies are not meeting their sustainability goals to decrease virgin plastic and increase PCR because of market inefficiencies, pricing, volatility, and poor access to quality material. Positive changes are happening now and we're starting to push green premiums down to zero," says Ian Arthurs, founder and CEO of Circular.co. "We wrote this report to address the complexity in the industry, including the challenges buyers face, key blockers to sustainable growth, the impact of current and upcoming legislation, and how technology is the key to future circularity."
From BusinessWire:
Market volatility inhibits long-term investment. Prices balloon and plummet regularly with demand variability, supply challenges and global economic headwinds. Volatility makes it challenging for buyers and sellers to plan and invest for the long term.

Tailwinds driving growth in recycled plastic are strengthening. Primary drivers include consumer demand for sustainability, legislation mandating recycled plastics, improving economics around recyclable materials and new technology advancing sortation, processing and sourcing.

Headwinds slowing adoption of recycled plastic are weakening. The combination of availability, affordability, and variability of supply have blocked deeper investment and adoption. Despite high and growing demand, reliable sourcing has been incredibly challenging. Technology is stripping out friction and making souring easier.

Industry needs technology-based solutions to push green premiums down to zero. Buyers and sellers throughout the value chain need to source, distribute, and manufacture sustainable commodities at speed and scale.