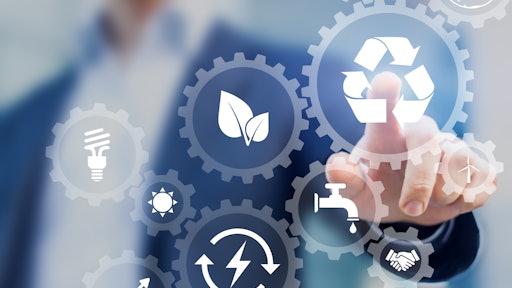 A recent study from Economist Intelligence Unit and LLamasoft found that 38 percent of companies said that higher costs make it harder to adopt sustainable supply chains. Difficulty in monitoring complex supply chains (29 percent) and organizational structure (24 percent) followed, while lack of customer interest (20 percent) and lack of expertise (18 percent) came next.
While high-costs prevented some businesses from strategizing a sustainable supply chain, the survey found that 34 percent of respondents expect a more sustainable supply chain to cut costs. Additionally, 60 percent of respondents saw sustainability and profitability as equally important even though supply chain sustainability was ranked lower among businesses's corporate sustainability priorities, Supply Management reports.
The survey also discovered a shift in priorities that is taking place in Europe as respondents said that reducing operating costs was the top priority over the past five years, but reducing environmental impact would be over the next five years.
"There are many ways companies can make their supply chains leaner and greener, but for organizations with potentially hundreds of suppliers, thousands of products and millions of customers, determining the best alternatives is far from straightforward, at times making sustainability and profitability an either/or choice -- but it does not have to be," says Razat Gaurav, CEO of LLamasoft. "Making the right decisions that can accomplish these dual objectives requires both a big picture view and a granular understanding of the end-to-end supply chain. Global organizations must turn to technology to build 'digital twins' of their real world supply chain, providing a risk-free environment in which to play out many scenarios, from the expected to the unlikely, giving them the confidence that the changes they make will deliver the desired and expected outcomes."