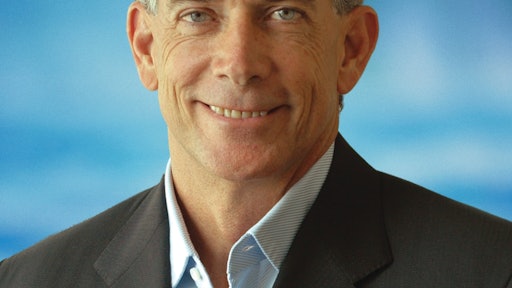 The accelerating trends of supply chain globalization, and outsourced manufacturing and distribution have combined to increase clock speed, complexity and risk for brand owners. These trends have created a fundamental shift in the way companies source and distribute goods and services, leading to a more complex product and service delivery paradigm that increasingly relies on specialized, globally distributed trading partners to reduce costs, increase flexibility, and better serve markets at both local and global levels.
Driving these trends are increasing global competition and mounting pressure to reduce costs without sacrificing responsiveness. This has led companies to focus on core activities in which they have a competitive advantage while outsourcing some functions, such as manufacturing, distribution and transportation. Historically, brand owners have manufactured, distributed and sold their own products; today, those functions often are handled by distinct entities dispersed around the world. As a result, goods and services frequently are sourced from, produced by and distributed through various external parties. Revenue for the worldwide outsourced manufacturing industry in 2013 is forecasted to hit $404.5 billion—an increase of 4.5 percent over 2012's $387 billion, according to the IHS Outsourced Manufacturing Intelligence Service.
At the core, the differentiator in competition among product companies is the effectiveness of their trading partner network. You can't achieve efficiency, responsiveness and speed if you aren't working in unison with your partners.
At E2open, we have the opportunity to work with market-leading companies across multiple industries as they take on the challenge of driving bottom-line results by developing more collaborative, strategic partnerships based on a single source of real-time data. And while technology enablement continues to be a top-line agenda topic, a growing number of brand owners are shifting the conversation to the emerging strategy of developing sustainable trading partner networks.
It's no secret that the age of transactional, one-to-one supplier relationships is dead, but where do you go from there? How do you move beyond the blueprints and lip service to the real work of laying a solid foundation to support a scalable, sustainable trading partner network that drives bottom-line value for all? In the world of indirect management, we glorify it as brand owner orchestration, but this still begs the question: How do you incentivize partners to work with you to create a winning team?
Drawing on the collective wisdom shared in recent conversations with colleagues and customers, I've outlined a list of what it takes to build my competitive business weapon of choice—a sustainable trading partner network:
Share network design objectives. From the start, the brand owner recruits and builds a team for the long term. The brand owner and suppliers collaboratively design the processes, and jointly determine individual supplier and network objectives and key performance indicators (KPIs).
Reap what you sow. By definition, a sustainable trading network is one that endures; it is resilient to change, and attracts the participation of committed, innovative suppliers and partners. To develop and grow cross-network partnerships of this kind, the responsibility lies first with the brand owner to "live into" the principles and standards outlined for the entire network. Clear and continuous communication, a willingness to listen and compromise, and the development of fair incentive programs and shared rewards are good places to start. Well-designed incentive programs boost productivity, and focus and enable suppliers to reap the rewards of the trading partner network at large.
Be the kind of partner with which you want to do business. Shared technology enablement, operational flexibility, and responsiveness to partner feedback create a culture and infrastructure that supports innovation and continuous improvement.
Extend participation.? For most industries, supply chain disruptions and partner churn tend to occur—and create problems—at the second tier and beyond. By extending supply chain visibility and participation beyond the first tier of suppliers, you effectively boost the collective intelligence and horsepower of your entire network, and lay the groundwork for more strategic, efficient decision-making.
Trust your partners. At the heart of sustainability is the development of trusting, long-term partnerships across the trading network. If you exhibit the willingness to share data and collaborate with partners (in a secure manner, of course), you aren't likely to be disappointed with the results: namely, visibility, the elimination of hedging, and the alignment of shared goals and business values.
This may be the longest I've gone without talking about business-to-business (B2B) connectivity, collaborative planning and execution, predictive analytics and the cloud. But the truth of the matter is that all these strategies and functionalities are secondary to designing and building a truly sustainable trading partner network.