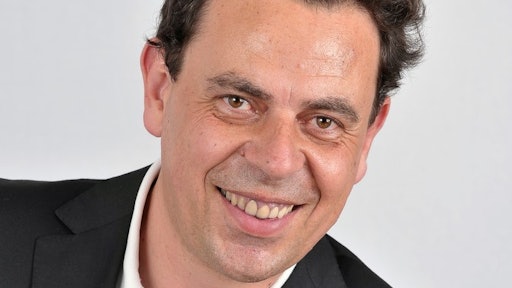 The global business community has made solid improvements in sustainability over the past several years – from making COP21 climate change commitments, meeting consumer demand for sustainable, traceable products and paying greater attention to worker safety and factory conditions, organizations around the world are taking a deeper look at supplier health. The story doesn't stop there. Several trends show that now is the time to take this progress to the next level, with businesses playing a leading role.
Companies often begin their approach to sustainable procurement by collecting general information from suppliers and requiring them to sign codes of conduct. While these efforts from internal procurement and supply chain teams lay the foundation for ethical business practices, pushing suppliers to align with more meaningful and tangible standards will help affect the change we need in the industry today.
Organizational leaders need to take a thorough look at the supply chain practices they and their suppliers are using and make sure that all procedures are not only up to, or exceeding, global ethical, environmental and social standards, but are also contributing to the positive value equation. With supplier networks becoming more complex and spread out than ever before, it has been challenging for many companies to avoid a race to the bottom on efficiency and cost.
Many businesses are also slogging through a never-ending compliance cycle, without the time or resources to look past the immediate and mandatory actions, to the positive opportunities that sustainable practices present. This limited viewpoint naturally leaves the returns of a shared value approach on the table.
Thankfully, there are ways to flip the compliance cycle on its head and maximize the sustainable impact of a company's supply chain. A few rising global trends show the financial, social and operational value a more holistic approach to sustainable procurement can bring to companies in every industry.
The financial need for sustainability.
Ethical practices have a tremendous impact on the bottom-line, drawing much more leadership attention to responsible procurement programs. Investors now look at an organization's sustainability commitments and performance before making financial decisions.
This shift is a big deal – to get the money needed to grow the business, the leadership team needs to be thinking about factors other than those that impact a single quarter's P&L. This mindset may feel counterintuitive, but thinking beyond cutting supply chain costs to how operations impact the global community is now a key component of a sound and profitable long-term business strategy. Without a supply chain sustainability emphasis, it will be tough for the business to thrive.
Business leaders own accountability.
Organizations across the globe are doing their part to ensure a sustainable world through ethical supply chain and procurement practices. Johnson & Johnson recently announced the results of its ongoing Health for Humanity initiative. The program sets ambitious social, environmental and governance goals aimed at driving better health for the global community, and demonstrates the company's commitment to responsible businesses.
Johnson & Johnson is just one example. The world's leading organizations recognize the role their supply chains play in affecting sustainable change, and are holding themselves accountable for progress through clear, actionable goals. This should motivate other business leaders to take a closer look at the inner-workings of their operations, and push the world's business community forward in ethical and sustainable procurement.
Disruptive technology is driving sustainability development.
The concept of using technology for good is taking off as increasingly more people see the immense potential of disruptive technology for supply chain sustainability and worker safety. Taking a human-centric approach to supply chain operations through anonymous apps, robotics, artificial intelligence (AI) and other disruptive technologies equips procurement and supply chain teams to make value-driven, ethical supply chain decisions that positively impact the community and the bottom-line.
AI mechanisms, for example, can pull more data from more sources in real-time. Other disruptive approaches, such as robots on the factory floor, or social platforms like LaborVoices, which facilitates anonymous information sharing between workers and companies, can resolve labor issues, poor working conditions and wage violations through immediate feedback on what's happening in the supply base. Teams that leverage these types of tools and other systems that provide real-time information are arming themselves with the right insights, both for their business and their suppliers' communities.
Beyond using disruptive technology to address things like labor standards, bribery and corruption, energy consumption and efficiency, we can also use these tools to finally see a more complete view of what's happening across the supplier base and use these insights to affect real change and protect workers from harm.
Collaboration is the new co-opetition.
When it comes to sustainability, collaboration is what is going to move the dial forward. More often organizations are working together on sustainability efforts, benchmarking and pushing each other forward within industry-specific consortia.
Several efforts have developed over the years, including the Responsible Beauty Initiative, Railsponsible, and chemicals group Together for Sustainability, all designed to improve each industry's supply chain through boosting sustainable sourcing. These industry collaborations are moving sustainability agendas in supply chain and procurement forward. As responsible business becomes even more of a priority for the world's leading organizations, we can expect these industry consortia to rise in popularity and influence.
The takeaway for business leaders: identify partners and peers that will work with your team on sustainability outcomes and leverage their insights and expertise for mutual success. It is helpful to work with others dealing with the same circumstances and issues as your business.
With the landscape evolving so quickly, it is critical to leverage both technology and opportunities for collaboration. Tapping into the experience of your peers and data now available in our advanced analytics and mobile age are part of a holistic strategy for keeping pace with sustainable change.
The trends at the leading edge of sustainable supply chain today will become the consumer expectations and regulatory requirements of tomorrow. Getting a handle on the issues at hand now, and developing a plan for how to address these needs both now and in the future, will help your business and your supply chain teams to successfully evolve.