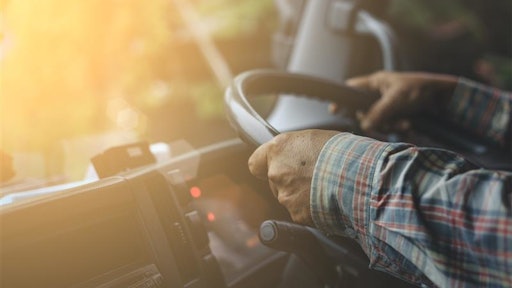 Urupong-truck driver
Nearly 73% of consumers want to reduce the impact they have on the environment, according to a 2020 GlobeScan survey. As part of this desire to reduce their impact, a 2017 study from Cone Communications noted that most consumers, 87%, indicated they would purchase a product from a company that shares their beliefs.
The growth of e-commerce has brought sustainability further to the forefront as businesses and consumers alike look to reduce the impact that e-commerce has on sustainability practices.
According to the U.S. Census Bureau, 2020 e-commerce sales were estimated at $791.7 billion, an increase of 32.4% from 2019 and represented 14% of total retail sales. Meanwhile, total retail sales increased 3.4% from 2019.
However, along with the growth of e-commerce comes an increase in cardboard usage. Sanitation workers battled higher waste levels when pandemic-induced lockdowns began.
Bain & Co. estimates that doubling the average number of items in a delivery reduces the per-item carbon footprint by 30%.
Do consumers have to give up faster delivery services to stay true to their sustainability beliefs? It depends. Carriers that optimize routes not only save in fuel efficiency but also could speed up deliveries. It's much more environmentally friendly to make as few trips as possible, delivering to as many customers as you can during each trip. Likewise, it's important to find the shortest distance between each delivery to conserve fuel.
A CNN article on the impact of fast shipping on the environment highlighted a 2012 study from the University of Washington, which states that grocery delivery can cut between 80-90% of carbon emissions compared to consumers picking up their items on their own. However, the study notes that calculus changes significantly if items are coming from further away and have to be sent immediately, creating fewer opportunities for lumping deliveries together.
But, what if carriers used electric vehicles for last-mile deliveries?
The International Journal of Sustainable Transportation study revealed electric vehicles (EVs) lead to a decrease in greenhouse gas (GHG) emissions by 17% for 20 km/day to by 54% for 120 km/day, or even more if a higher daily mileage is considered.
The surge in e-commerce has transformed last-mile delivery. As a result, demand for last-mile services is expected to grow by 78% globally by 2030, according to a World Economic Forum (WEF) report. Furthermore, the report notes that the number of delivery vehicles in the top 100 cities globally will increase by 36% until 2030. As a result, emissions from delivery traffic will increase by 32%, and congestion will rise by over 21%.
Electric vehicles will not fully address sustainability concerns, but they will be significant contributors to reducing emissions. Last-mile providers, logistics start-ups and retailers will still need to collaborate to develop creative solutions to provide sustainable fast delivery services and educate consumers of the costs and importance of sustainability.