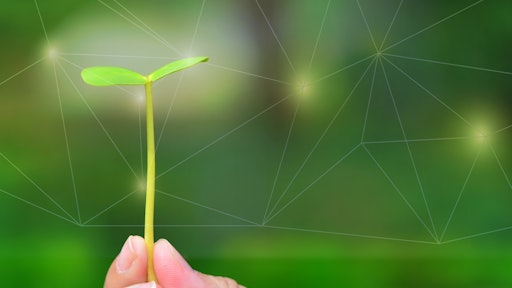 Nearly every adult knows that the word "citizenship" and can offer up a reasonable definition. However, what about "corporate citizenship?"  What does it mean to be a good corporate citizen and practice corporate social responsibility (CSR)? In today's world, it is no longer acceptable for corporations to simply focus on the bottom line and stock prices. Now, businesses are expected to practice CSR and care about the society around them. Navigating this complex area in a way that both satisfies ones' shareholders and conscious can be challenging. Yet, the challenges and questions are more complex for those involved in the supply chain.
Defining CSR
Although CSR can be defined in many different ways, it mainly focuses on behavior by a business that takes into account the world around it while trying to better it in some way. What CSR is and how to be a good corporate citizen can vary depending on the business.
CEO of Transparency One Chris Morrison defines CSR as, "companies taking the initiative to change some fundamental aspect of their business for more sustainable and/or socially responsible practices."
For some companies, CSR is defined more granularly as it's baked into their mission. LaborVoices enables corporations to learn about working conditions in their factories via a crowdsourced intelligence from factory workers, themselves. Kohl Gill, CEO of LaborVoices, defines CSR as, "how companies maintain their license to operate in various markets. They make sure they are acting ethically regarding customers, workers, environment and government. Corporations establish CSR goals and codes of conduct for themselves and their key suppliers."
Similarly, Spoiler Alert views CSR primarily through an environmental and hunger lens.
"We don't think food waste should be an accepted cost of doing business. While we strive, first and foremost, to create strong economic value for our customers, our company's mission and vision is squarely rooted in environmental and societal impact," says CEO Ricky Ashenfelter. "We view CSR as a commitment to using companies scale and competitive advantage to pursue economic growth and sustainability in tandem."
Good for All, Good for Business
While practicing CSR sounds nice, and is undoubtedly good for public relations, does it jive with a corporation's mission to increase profits, raise stock values and act in the interest of shareholders? The answer seems to be yes.
In today's interconnected world, news and actions of a corporation quickly become part of the public sphere regardless if that is the intent. Customers can speak with their wallets and make purchasing decisions based on their perception of a corporation. Brands and retailers benefit by being good corporate citizens, as consumers today consider social responsibility and sustainability issues when making a purchase.
"We see the most successful CSR programs as those that don't see it as philanthropy but as value drivers for functions in the business," Ashenfelter says.
Unilever is an example of a company that practices CSR and has benefited from it, with its Sustainable Living brands having accounted for 70 percent of the company's turnover growth in 2017.
"Companies are also asking for much more detailed information on a variety of CSR topics than in the past, such as water usage, fair labor practices, cotton sustainability and workers' rights," says Morrison. "These practices stem often from the fact that companies are responding to changes in the market, where consumers want to know more about the products they are buying and that products are manufactured in a sustainable and ethical way.  In response to this, many businesses are setting aggressive CSR goals that can only be met by identifying, mapping and digitizing their entire supply chains."
The public is not the only group who responds to a corporation being a good corporate citizen. With unemployment in the United States at record lows, the competition for high-level talent is fierce. While some potential employees are driven solely by salary and other related perks, many also consider a corporation's mission and its role as a corporate citizen. Recruiting challenges can be eased when a company has good social values. In addition, some employees are willing to take less pay to work with a company that is a good corporate citizen. Impact may be seen in employee behavior and retention. A motivated seasoned staff should lead to improved economic performance by the corporation.
Every corporation, particularly those engaged in some capacity with the supply chain, work with other companies. Those companies that are known to be good corporate citizens will discover it's easier to find businesses to work with. Gill notes that CSR has a heftier impact on institutional customers for suppliers.
"Some institutions – universities, governments and large corporations – even require suppliers to make substantial CSR commitments and prove CSR performance in order to be considered for future business," he explains.
CSR and the Supply Chain
While we may be judged by the company we keep, are we responsible for their actions? Can we even influence the behavior of others?
"Companies can absolutely impact their suppliers, and suppliers can impact their customers. Take the foodservice industry as an example. Companies like Compass Group and Sodexo are pioneers when it comes to food waste reduction, and they've made public commitments about their environmental stewardship that differentiate them from other operators," Ashenfelter says. "These commitments surely carry up the value chain, and you now see major distributors offering surplus produce or compostable packaging to meet the demand that starts from their customers."
According to Morrison the first step a company should take to impact those in its supply chain is to invest in the time and resources that is needed to identify the supply chains for sustainability and social responsibility risks.
"Improving the practices of direct suppliers is always a good place to start to start, but leading companies for sustainability are now enforcing policies and best practices through the entire supply chain, down to the raw material where the impact is often the greatest," Morrison says.
Customers can start making an impact by simply asking a questions. The right ones can spur suppliers to act and helps raise the stakes, making clear that the customer is concerned and interested in how business is being conducted.
Yet, questions do not always ensure action. Sometimes, financial muscle can be used to inspire CSR performance.
"Some customers cut off suppliers when they do not follow-through on their CSR commitments. Even if a company is not the majority buyer from a factory, they can still cause factory owners to reconsider how they do business," Gill explains.
Engaging with the supplier can also lead to a change in business practices.
"In today's interconnected world, collaboration between companies and their value chain partners is essential to implementing CSR initiatives. Collaboration can range from data sharing to coalition building to education," says Ashenfelter. "For example, in April 2017, Walmart launched Project Gigaton, which invites its suppliers to commit to GHG emission reductions resulting from operational and supply chain initiatives. Walmart partnered with NGOs to develop an educational toolkit that highlights the business case for why suppliers should consider joining the initiative."
As companies continue to determine what being a good corporate citizen means to them, they can examine their own mission and that of their partners. For those companies who operate supply chains, practicing CSR can be particularly impactful as it can touch the others in the chain. Guiding other companies so that they are good corporate citizens can be time consuming, and requires education and goal alignment. This investment is worthwhile in many ways including the bottom line.
Larry Bernstein is a freelance writer based in North Jersey. He writes for a number of markets, including business, construction, retail and education. His articles have appeared in such publications as Construction Magazine, RIS News and The Chronicle of Higher Education.