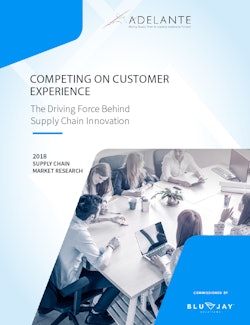 Research suggests that technology adoption is key to supply chain innovation and performance. What's stopping many companies from moving forward? Siloed processes and outdated systems top the list.
BluJay can help. We are experts in supply chain and global trade, helping companies worldwide move their goods efficiently, safely, and on time – powered by the Global Trade Network of 40,000+ connected partners.
Our modern approach to supply chain management brings everything you need – a single cloud-based technology platform, implementation services, and world-class support. More than 7,500 customers worldwide rely on BluJay to manage their supply chains more efficiently, from moving goods to clearing customs to last-mile delivery, with visibility and actionable analytics.