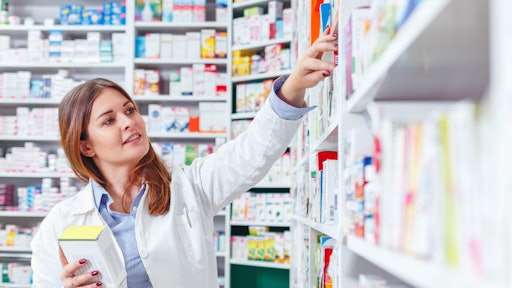 AdobeStock_132398792
As we move into a post-pandemic world, supply chain and logistics practitioners are still grappling with the ongoing fallout of widespread disruptions. While many healthcare organizations have developed temporary measures to keep inventory flowing, the long-term future of these practices are uncertain at best.
Creating a fully optimized supply chain is challenging, but it's never been more essential to ensure that your organization is prepared to weather similar disruptions and learn from past mistakes. With the right tools and mindset, it can be simpler than it sounds to make your supply chain disruption-, pandemic- and disaster-ready.
The case for a consolidated service center
A resilient supply chain should not just be reactive – it should be proactive and agile enough to respond to any kind of disruption without crippling a hospital's ability to give quality care. To make sure this is always the case, leading healthcare organizations are pivoting to a consolidated service center (CSC) supply chain model – also known as the direct supply model – to streamline the process of self-distribution.
The evolution of the CSC model takes a healthcare system's reliance away from third-party sources and enables it to self-distribute supplies and services. Instead of relying on distributors and GPOs, the CSC model enables healthcare providers to act as their own distributor and contracting entity, thereby cutting out the middlemen. And, since the CSC model rests upon purchasing from manufacturers rather than through distribution or other third-parties, your organization will have direct line of sight into your manufacturer's inventory levels and potentially their suppliers' inventories as well.
Build emergency preparedness into CSC model
Supply chain leaders in healthcare have built emergency preparedness into supply chain models when creating their own CSC. When something unforeseen happens, organizations that have built a CSC are able to instill into their culture and supply chain philosophy a direct relationship with manufacturers instead of being reliant on third parties.
Not only does this mean lowered expenses and wait times, but also ensures that healthcare systems will have a better pulse on the state of the supply chain and be able to anticipate when certain needed supplies will be available after a disruption. The ability to capture this information from the source – the manufacturer – goes a long way in ensuring a supply chain is truly agile.
The best-prepared healthcare systems have not only built emergency preparedness into their mindset, but have also put mechanisms in place whereby they can work with manufacturers and those manufacturers' suppliers to get a pulse on the broader spectrum of supply chain disruptions. The rule of thumb when it comes to preparing for the worst-case scenario is to never be the last to know vital information, and by maintaining direct relationships with manufacturers and their suppliers, you never will be.
Take advantage of opportunities
There has never been a time in the healthcare industry where corporate leadership has taken more interest in the supply chain than right now. From personal protective equipment shortages to rampant headlines about supply chain disruptions across the globe, it's top of everyone's mind, which makes it easier than ever to get a seat at the table with top-level executives.
Your entire supply chain strategy can be centered around the CSC model because it touches every area of the health system. When you make this move, it will shift the way your organization touches everything, from staffing, technology, standardization, master data management, supplier collaboration and interactions with clinical stakeholders.
Assessing and determining if this is in the cards for your organization and building out a strategic plan and business case to address the myriad of supply chain concerns likely arising as a result of the pandemic requires the right partner along with complete executive buy-in. Exploring and digging deep into the CSC model will get you many of the answers the c-suite needs to hear in order to engage with this proven model, and that's what will help you get a seat at the table to bring about this transformation.
A fully optimized supply chain – one that is resilient, flexible and proactive – is vital to ensuring your hospital or health system can survive any disruption or disaster that may befall it. By optimizing your supply chain to include a CSC model and more space for direct relationships with manufacturers and their suppliers, you'll be able to better manage costs, ensure your tiered suppliers remain as agile as you are and ensure that your organization never runs out of what it needs to save lives and care for those who need it most.
Click here to hear about unique technologies in healthcare like blockchain's use with COVID-19 vaccinations: