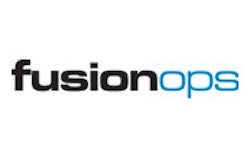 Mountain View, CA—Oct. 21, 2015—FusionOps, a supply chain insights company, announced the availability of predictive analytics capabilities on the FusionOps platform. By extending the FusionOps platform to include pre-defined predictive analytics models, business users in the supply chain now have access to more accurate, forward-looking insights that that they can trust to make better decisions.
Today's announcement underscores another way that FusionOps is changing the way data is transformed to drive business results. One of the pioneers of business-specific analytics applications, FusionOps provides a supply chain data insights engine that has supply chain expertise and advanced data science at its core. Thousands of users who leverage FusionOps for its descriptive and diagnostic capabilities will now have access to powerful predictive analytics from the same familiar FusionOps application.
There were significant barriers to companies adopting predictive analytics in the past. Typically seen as the domain of only data scientists, predictive analytics did not receive broad usage among the people who need the insights the most, the business users. Additionally, most predictive analysis efforts are mostly project-based and don't have a scalable ongoing impact on businesses.
The FusionOps predictive analytics capabilities will be applied to many aspects of the supply chain process. Statistical demand forecasting is the first area that FusionOps is making predictive analytics available. Using FusionOps, companies can immediately increase the accuracy of their forecasting to drive business results. Demand forecasting with predictive analytics capabilities include:
The ability to run predictive analytics across a massive amount of data, such as thousands of stock-keeping units (SKUs), enabling companies to have accurate granular forecasts.
Easy aggregation and viewing of demand (because the

FusionOps

platform converts raw data into business information) across multiple dimensions, such as product line, region, time interval and more, to support demand planning.
The capability to immediately run forecasts across thousands of products and even identify external attributes, such as Google Trends, macroeconomic data and other factors that will impact demand.
According to Gary Meyers, CEO of FusionOps, "The first predictive model we are introducing is demand forecasting because our customers, after seeing what can be done with diagnostic analytics, are clamoring for more information models that will yield actionable insights to drive real business results."
By combining predictive and diagnostic analytics, FusionOps expects to help companies achieve success in key initiatives, such as mitigating supply risk, reducing inventory from returns, predicting maintenance requirements and improving demand forecasting, to name a few.
"FusionOps has already made a huge impact to our business at Mahindra. Our sales team has immediate access to supply chain information to increase sales," said Sunil Rajput, the head of operations and supply chain at Mahindra USA. "We're excited about using FusionOps demand forecasting to help improve our supply chain performance through more accurate forecasting. We'll have a much greater understanding of the attributes that are affecting our forecasts."
Companies in this article
Request More Information
Fill out the form below to request more information about
Predictive Analytics for Supply Chain Business Users