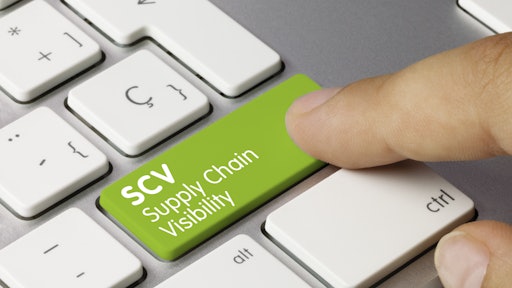 ©momius — stock.adobe
Most can look back and laugh about the infamous toilet paper shortage in the spring of 2020. But, it's a glowing testament to the major supply chain disruptions the Coronavirus disease (COVID-19) caused around the world. In fact, 94% of Fortune 1000 companies saw supply chain disruptions in the immediate aftermath of COVID-19.
Even though we now have a "square to spare," organizations are still struggling with low supplies and high demand. Business operations around the world continue to deal with remote or hybrid workers, raw materials shortages, reduced staff and other supply chain challenges. A report from McKinsey highlights this new normal, stating businesses are now "operating in a world where disruptions are regular occurrences. Averaging across industries, companies can now expect supply chain disruptions lasting a month or longer to occur every 3.7 years, and the most severe events take a major financial toll."
While many of the issues contributing to these disruptions were around long before COVID-19, the pandemic served as a reckoning, shining a light on previously acceptable inefficiencies in the supply chain process. Inefficiencies that now must be addressed.
When looking for bottlenecks and other impediments, organizations often focus on the physical, logistical aspects of the supply chain while ignoring internal components. But, if businesses want to become masters of supply and demand, they cannot afford to overlook an internal blind spot that has been exposed for its ineffectiveness—manual, time-consuming accounts payable (AP) processes. Inefficient AP workflows compound supply chain interruptions, strain vendor relationships, jeopardize operations, and ultimately, decrease revenue.
The AP supply chain blind spot puts organizations at risk, but unlike external supply chain disruptions, businesses have the power to do something—to take control by digitally transforming financial processes. The Hackett Group's 2021 CFO Agenda: 10 Key Issues Finance Needs to Act on Now listed supply chain disruption as one of four emerging enterprise themes, calling on finance teams to include the supply chain in their 2021 transformation agendas. Organizations can answer this call with intelligent automation.
With innovative automation technology, organizations gain access to real-time, highly accurate supply chain information that fosters stronger vendor relationships and ensures payments are made on time. Companies can take control and eliminate this critical supply chain risk, so they are in a position to accelerate ahead of the competition and future disruptions.
What's blocking your AP vision?
There are two critical pieces to keeping the goods coming into your organization in order to meet demand:
Building and maintaining strong vendor relationships.
Having real-time insight into cash flow so you can make wise financial decisions.
When AP teams rely on manual, paper-based workflows to perform work, inefficiencies that have negative consequences on the supply chain abound:
Late payments. When organizations don't pay vendors on time, it can result in immediate financial consequences in the form of late payment penalties. But it can also strain your relationship with the vendor. Manual invoice processing is slow, often resulting in delayed payments. If a supplier has a limited quantity of a material, who are they more likely to do business with—a company that always pays on time or one notoriously late in making payments?
Long AP processing times. Managers' decisions are only as good as the information upon which they're based. Lengthy processing times (such as logging into supplier portals to gather information) impede visibility into cash flow, making it difficult to know when to order more or less of a certain material or item.
Inaccurate master AP data. Keying and re-keying data from one application to another and manually updating financial data in your enterprise resource planning (ERP) solutions from Excel sheets is time-consuming and error-prone. It also takes longer to update systems if and when the terms of a contract change. Inaccurate and outdated AP data can result in a failure to pay suppliers within the agreed-upon terms, which puts your company at a greater risk of not receiving the goods you need to meet your customers' demands.
Slow supplier onboarding. A strong relationship starts with a positive experience from Day 1. If you're manually onboarding new suppliers, you're slowing things down before they even get started. Once you create an image of your organization as slow and clunky, it's hard to change that perception.
Take control and gain visibility with AP automation
Fortunately, organizations can take action, giving finance departments visibility into the internal supply chain blind spot. The solution lies with digital transformation—specifically, AP automation.
A modern and innovative AP automation solution helps organizations take control with:
Electronic invoicing. Companies that shift to e-invoicing receive invoices from suppliers more quickly. With an automated approach, invoices are submitted, received, exchanged and approved without manual intervention. Artificial intelligence technology can process invoices as a human would, identifying and locating the necessary data, regardless of format. Vendors receive accurate, on-time payments, making suppliers happy and putting your business in control of the supply chain and vendor relationships.
Automated AP workflows. Automation technology manages the entire AP approval workflow. Exceptions are routed to humans for review, so AP staff only spend time on items outside the typical workflow. Team members are left with more time to focus on higher value work, such as forging strong relationships with suppliers and strategizing about supply chain issues.
Improved cash flow visibility. AP teams can identify and track key performance indicators and service-level agreements associated with invoice processing. This data provides deeper insight and visibility into how the business is spending money and how efficiently invoices are being processed. An accurate, real-time view of the cash flow and working capital arms AP teams with the knowledge needed to make well-informed decisions about when to place orders with vendors and how much to order.
ERP integration. An AP automation solution with out-of-the-box ERP integration puts an end to the manual re-keying of data. Businesses save time and money, reduce errors and keep the vendor relationship running smoothly.
Optimal order adjustments. Automated AP workflows enable AP team members to work more efficiently with procurement and provide them with more detailed and reliable data for order placement. Lean production and improved efficiencies have helped many companies reduce working capital, but the threat of "land grabs" for materials makes it imperative for businesses to find the right balance. Procurement can rely on the improved visibility into cash flow to adjust orders appropriately and prevent the organization from becoming a victim of price fluctuations caused by supply and demand issues.
Automated supplier onboarding. Software bots can speed up the supplier onboarding process by validating addresses, credit scores, tax data and other pertinent information. Suppliers will enjoy the speed and ease of coming on board, setting your business up as a preferred business partner from the start.
The pandemic taught us disruption is inevitable and unpredictable. While organizations can't control every aspect of their supply chain, they CAN take control of internal AP processes. Time-consuming, manual processes can hurt the vendor relationship and put your company at risk of making poor decisions based on inaccurate data. AP automation does away with this blind spot, providing full visibility and transparency into AP workflows. Accelerate your AP operations with powerful automation technology and start working like tomorrow—today.