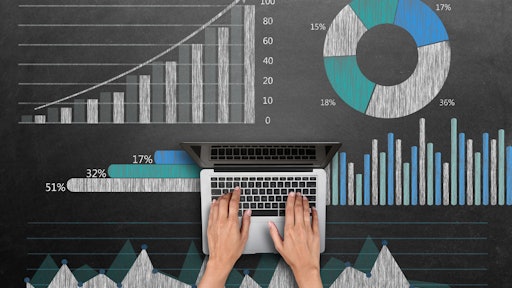 Getty Images
Global CFO Survey 2020, conducted by Everest Group in partnership with WNS Global Services, aims to understand the impact of COVID-19 has on the current business environment, how CFOs are perceiving their roles to evolve in a post-COVID-19 world, and the key building blocks that they must build to ensure a future-ready organization.
Over 300 CFOs and their direct reports across North America, Latin America, Europe, Asia Pacific, and the Middle East and Africa – and from more than 20 industry sectors – participated in the survey.
Key short-term priorities:
62% of CFOs highlight implementing a work from home model for the foreseeable future as a significant priority
49% of CFOs consider increasing adoption of digital technology to improve productivity, customer experience, and control
49% of CFOs are immediately focused on liquidity
Key insights from the report include:
Banking and financial services are expected to recover faster. Following COVID-19, industries such as travel and logistics have been severely impacted and are expected to have a prolonged recovery cycle, whereas others such as banking and financial services are making a quicker comeback.
The adverse effects of COVID-19 for businesses has varied based on company size and industry. More global organizations faced high disruption due to COVID-19 than regional ones; at an industry level, travel & logistics was most the disrupted while healthcare & life sciences were the least.
o More than 90% of organizations experienced material business disruption due to COVID-19, with global organizations more impacted than regional organizations.
o More than 55% of CFOs believe their 2020 revenues would be at least 3% lower than their 2019 revenues.
Finance and Accounting (F&A) services are providing agility and support to CFOs. CFOs are expecting their F&A service providers to offer support in strategic tasks such as designing transformation roadmaps, incorporating actionable insights, and driving process excellence for finance functions across client companies. There is significant openness among organizations that are not currently leveraging third-party or in-house shared services support for F&A about considering these models in the future.
More active role from third-party service providers. CFOs expect third-party service providers to play a more active role in providing support in strategic areas such as designing transformation roadmaps, providing actionable insights, and driving process excellence for their finance function.
The long-term outlook for many companies presents significant long-term challenges. Over 54% of CFOs worry about ensuring their organizations' viability through the economic downturn and 51% are concerned about increasing liability and risk exposure resulting from new modes of working.
Future-proofing is essential. External factors such as permanent changes in regulations and compliance are seen as the strongest bearer in the new normal business environment. To deal with long-term concerns, over 50% of CFOs see speed, agility, and digital enablement as key characteristics of a future-ready organization. CFOs with negative revenue impact are focusing more on improving cash flow compared to their counterparts who are focusing more on building future preparedness.