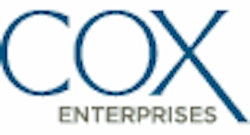 Atlanta August 1, 2001 Media and automobile auction company Cox Enterprises has leveraged Clarus' Corp.'s solution and application service provider (ASP) model to achieve production deployment with Clarus eProcurement in under 90 days. Cox's Web-based purchasing system currently includes six suppliers, more than 10,000 SKUs, buyer-managed catalogs, and supplier-hosted (tap-out) content from suppliers such as Dell, Staples and others.
"We chose Clarus because we needed comprehensive procurement capabilities, but were concerned with total cost of ownership and risk," said Mike Mannheimer, vice president of Materials Management for Cox Enterprises. "During the evaluation process we continually heard that supplier enablement would be one of the biggest issues we would face during implementation. Consequently, we were a little nervous until we got into the implementation and found that Clarus' supplier enablement process was well-defined and went very smoothly. Our choice was further validated as the system was implemented as specified, on budget and on time."
The Clarus technology is designed to be managed by business users instead of programmers. The supplier enablement methodologies employed by Clarus allowed the quick implementation. Cox Enterprises plans to ramp the system beyond the initial deployment by adding suppliers, sales keeping units (SKUs), and users.
"Clarus offers the most complete B2B e-commerce solution at the lowest cost of ownership and least risk," said Steve Hornyak, executive vice president and chief strategy officer for Clarus. "As such, Cox Enterprises along with our other customers is able to achieve real, rapid returns."
Clarus eProcurement provides global procurement management, requisitioning, user-driven business controls, and automated workflow for routing and approvals. The application allows Cox business units to customize purchasing controls according to individual operational environments. This enables Cox to control spending while reducing process costs and increasing vendor discounts through consolidation of spend. Clarus eProcurement enables transactions across multiple languages, currencies and other payment barriers, with no transaction fees or disclosure of confidential trading data.