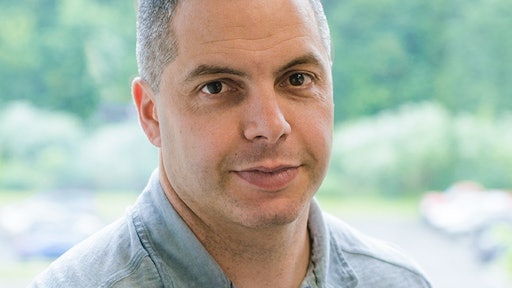 Wal-Mart made news last month when it asked the Federal Aviation Administration (FAA) for permission to test drones for a variety of purposes: to take inventory, streamline its distribution system, and use for "deliveries to customers at Walmart facilities, as well as to consumer homes." Wal-Mart recently began to focus much more on its online offerings, building fulfillment centers for online purchases, offering mobile shoppers in-store pickup options and testing a subscription shopping program. Adding unmanned aircraft systems (UAS) will push Walmart further in that direction.
Even so, Wal-Mart, like virtually every other retailer, is playing catch-up to Amazon. In fact, Amazon overtook Walmart this summer as the world's largest store, at least in terms of market capitalization. Wal-Mart still generates more than four times as much revenue as Amazon, but investors currently believe Amazon's prospects are brighter. That's surely one reason why Walmart decided to follow its lead and develop a fleet of drones.
Another reason is that e-commerce sales continue to grow steadily as a share of total retail sales and the competition in online retail keeps intensifying. Wal-Mart, therefore, doesn't just need to make up ground on Amazon. It also needs to protect its core audience from the likes of Target, Sears and JCPenney, as well as countless smaller ones, and it has to attract new customers in order to expand. The ability to offer shoppers swift, convenient order fulfillment by UAS would help Walmart further differentiate itself from all those competitors that currently lack the resources to do so, as well as from brand-name stores that didn't yet decide to pursue that option.
Make no mistake: Barring some cataclysmic event, drone deliveries will become commonplace in this country. UAS were flying for several years in Europe by agricultural, energy, photography and other commercial firms and, as of August 2015, over 1,000 companies—primarily farmers, railroads, medical and security firms, and filmmakers—were granted FAA exemptions to use them for similar purposes in the U.S. By 2019, up to 7,500 small commercial drones could be operational here and up to 30,000 drones of all types could be flying a year later, according to FAA estimates.
Several issues will need to be resolved before that happens, though. The first one is cost. Virtually every customer appreciates greater convenience, but many are reluctant to pay for it. Research and surveys consistently show that, when it comes to shipping options, online shoppers prefer free over fast. Plus, price continues to reign supreme in purchase decisions; 84 percent of consumers cite it as the biggest factor when they shop and they'll likely decline the quicker delivery choice if it significantly raises their purchase totals.
The logistics of UAS present another issue. Comprehensive testing will allow Amazon and Wal-Mart to address many of the inherent challenges—how to drop packages safely and securely; how to navigate power lines and other hazards; how to streamline the entire process for peak efficiency; and more. Other questions may be harder to answer, however, for instance:
How do retailers deliver packages to high-rise apartments?
How do they protect drones from hackers, vandals and hunters?
What do they do in the event of inclement weather?
Who pays the various damages incurred by an act of God—say, a sudden gust of wind that crashes a drone into a car or house?
That last question leads directly into a third issue: regulatory concerns. The FAA already released a list of rules for private UAS operators and it plans to establish regulations for commercial drone usage by June of next year. While those guidelines will tell retailers what they can and can't do under federal law, they won't necessarily be the final word. A number of state and local governments already considered or created restrictions of their own, and it's too early to determine what additional limits (if any) they can impose on UAS.
All that said, there will clearly be a market for UAS deliveries once the kinks are ironed out. After all, people will gladly pay to get something they really want or need as soon as possible, e.g., medical items, take-out meals, dwindling party supplies or missing recipe ingredients. Amazon also plans to offer a bring-it-to-me option through which Prime members can receive orders wherever they may be—in their homes, at their offices or even on their boats (which should help Prime's join and retention efforts).
Even more promisingly, Millennials already proved that they like faster shipping. They spend four times as much as older shoppers to receive orders the next day, so they'll presumably be interested in even quicker deliveries. They and the generations to follow have the longest shopping futures, and they're not just comfortable with the latest technologies, communications channels and social media platforms, they're increasingly relying on these developments to help shape their shopping behaviors. In time, they may come to value savings over speed, but every generation makes its own purchasing habits.
Every advance in distribution technologies and capabilities, from refrigerated railway cars to trucks to overnight services, tends to move the needle in other industries. UAS already helped deliver medicine, protect endangered species, monitor hurricanes and more, and their effects on e-commerce could be substantial. By delivering near-instant gratification to consumers, drones could change their purchasing behaviors and even reshape their expectations. They could also realign customer loyalties; shoppers—at least those with urgent and/or unquenchable demands—would be much more likely to frequent retailers that could satisfy their needs. Wal-Mart's decision to add UAS capabilities, therefore, makes good business sense.