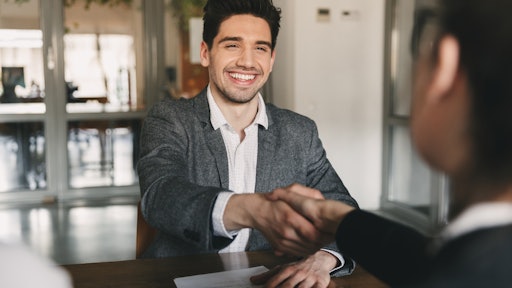 Drobot Dean- - stock.adobe.com
Spinnaker SCA acquired Accelogix, further expanding its supply chain execution capabilities.
"Helping our clients define and implement business and technology strategies that connect end-to-end supply chain planning and execution is Spinnaker SCA's specialty," says John Sharkey, Spinnaker SCA's CEO. "The Accelogix team has a strong reputation for customer service, helping clients deal with challenging technical problems to automate and optimize critical distribution and order fulfillment capabilities."
"In a tight labor market and with increasingly complex requirements on distribution centers in all industries, our supply chain execution team has seen increased demand for both operational and technical expertise to architect and integrate systems spanning warehouse and labor management with advanced automation. The Accelogix team strengthens our expertise in Blue Yonder supply chain execution systems critical to running many of these facilities and expands on our existing partnership with Blue Yonder," adds Joel Garcia, head of Spinnaker SCA's supply chain execution practice.
From PR Newswire:
Accelogix founder and CEO Seth Patin will serve as an advisor.
Accelogix specializes in warehouse management, automation, labor management strategy, systems integration and support.
Accelogix works with leading manufacturers, distributors and retailers spanning all industries.