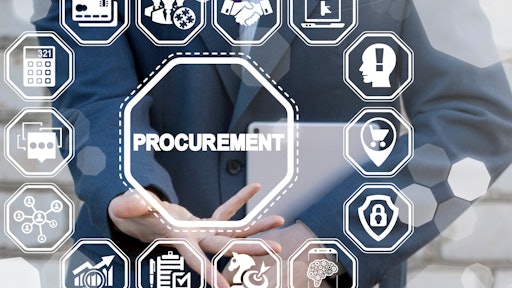 wladimir1804 AdobeStock_168695055
WNS (Holdings) Limited (WNS) acquired The Smart Cube and OptiBuy to complement its existing offerings and strengthen the capabilities in both high-end procurement and advanced analytics.
"The Smart Cube is proud to become part of WNS, an industry leader in global business process management. Both of our firms share a common philosophy of partnering and growing with clients, and believe our businesses continue to have huge growth opportunities ahead," says Gautam Singh, founder and CEO of The Smart Cube. "Over the last 20 years, we have built a strong business based on delivering value for our clients leveraging our unique AI+HI (artificial intelligence + human intelligence) methodology. We are delighted to now join WNS in the next phase of our growth journey."
"On behalf of the entire team at OptiBuy, we are excited to become part of WNS and believe that the combination of our two firms will enable the creation of differentiated, end-to-end digital procurement and supply chain solutions for the global marketplace," says Mateusz Borowiecki, managing director of OptiBuy. "We look forward to building on the capabilities we have created over the past 12 years and working with the WNS team as we help clients leverage digital technologies to drive long-term business value."
From BusinessWire:
The Smart Cube

provides digitally-led market intelligence and analytics solutions, including procurement and supply chain, commercial sales and marketing, digital and analytics and strategy and investment research.

The Smart Cube

leverages proprietary digital AI knowledge management platform called "Amplifi Pro" to help clients drive improved procurement and market intelligence and insight-based decision making.
OptiBuy is a leading European provider of procurement platform consulting and implementation solutions that help clients leverage the capabilities of leading third-party procurement and supply chain platforms.
Companies in this article