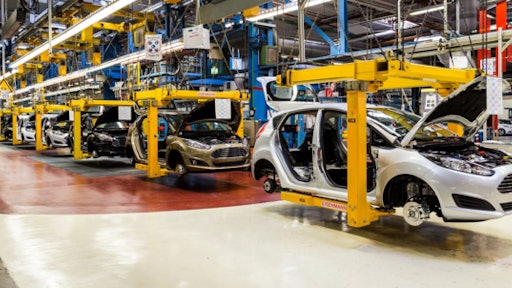 Ford plans to produce a future electric car in Mexico rather than in the United States, reversing its January announcement that the Flat Rock, Mich., assembly plant would serve as its main electric vehicle production site, The Wall Street Journal reports.
Ford plans instead to convert the suburban Detroit factory into a manufacturing hub for future driverless vehicles, hiking its anticipated investment in the plant to $900 million from $700 million foreseen previously.
Redirecting electric vehicle production to Mexico is about more than cutting costs, Ford President of Global Markets Jim Farley tells WSJ, as the move will make room for the Flat Rock factory to serve as Ford's "center of excellence" for autonomous vehicles.