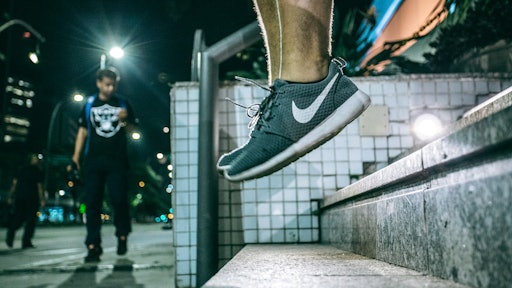 Nearly 20 percent of production for Nike and Adidas shoes will move to more automated factories by 2023, due to a "buy now/wear now" shopping environment forced by the shift to e-commerce, Morgan Stanley forecasted.
Many of these plants likely will be proprietary, cutting out the need to rely on outside manufacturing, and potentially giving the companies a leg up. A faster supply chain will help the athletic segment keep up with what the industry also calls "fast-fashion" demand from shoppers.
By 2020, Adidas forecasts it will generate half of its sales from products made with help from technology that increases manufacturing speed, allowing stores to rotate inventory more quickly to keep up with demand trends. It already opened a "Speedfactory" in Germany in December 2015 that uses "intelligent robotic technology" to manufacture shoes. And in April, the company announced that it will make 5,000 of its Futurecraft 4D shoes with a 3D-printed midsole available by fall/winter 2017.
To read the full original article, please click here.