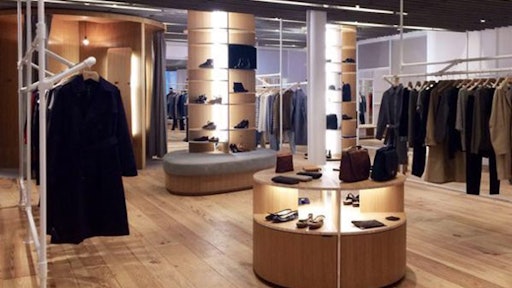 New York—March 15, 2016—The Bonobos shop on lower Fifth Avenue, in Manhattan, sits in a row of familiar fashion brands, including J.Crew, Zara and Gap, according to The Economist. As at those stores, shoppers at Bonobos can survey racks of clothes, try on this shirt and those trousers, then decide which items to purchase. Unlike in those stores, shoppers at Bonobos may not buy any clothes to take home. When Bonobos first tried this idea, in 2011, it seemed like a lark. The company now has 20 such shops, from Texas to California, and plans to open at least seven more this year.
Brick-and-mortar stores are in the throes of an identity crisis. The growing threat from online shopping is spurring some physical retailers to do more than just sell goods. Lululemon lures shoppers with both yoga clothes and yoga classes; Louis Vuitton displays fine art beside its frocks. Among the most interesting models to emerge, however, are chains such as Bonobos, whose outlets have no stock to sell.
The idea is to divorce the purchase of a product from its distribution. Until recently, this business model was largely restricted to sellers of big, non-portable things like furniture: People like to examine sofas before they buy them, but they do not fit neatly into shopping bags. Now, clothing retailers are seeing the downsides of conventional shops, too.
If a retailer stores and sells goods in the same place, it must lease space, often in an expensive central location, for the store room as well as the shop floor. Staff may be needed to unpack deliveries overnight, which raises costs further. Employees spend much of the day restocking shelves, which means less attention paid to customers. Companies can never predict perfectly which items will sell in which shops. Inevitably some clothes linger unsold for too long and must be marked down, which squeezes margins.
To read the full story, please click here.