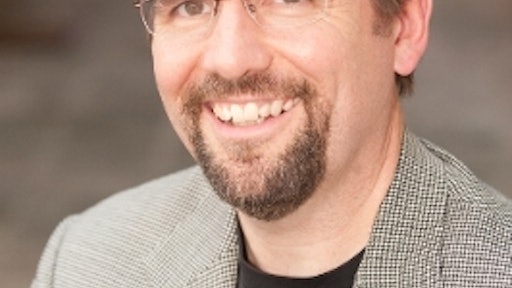 Dallas—Jan. 27, 2015—Omnitracs, LLC, a global provider of fleet management solutions to transportation and logistics companies, tapped veteran leader Brad Taylor for a role as vice president of data and Internet of Things (IoT) solutions. In his post, Taylor will oversee all Omnitracs' data offerings and operations, including Omnitracs Analytics, new data products and services, and the overall big data strategy. Taylor brings with him a varied and extensive set of skills and experience, with an aptitude for helping companies grow and create shareholder value. Most recently, Taylor led product management at Jasper Technology, spearheading its prescriptive and predictive data automation offerings, and helping the company to grow over 15 million devices under management of its IoT platform. He also directed Jasper's embedded Universal Integrated Circuit Card (eUICC) commercialization initiatives, which focused on original equipment manufacturers (OEMs) like Tesla, GM and Scania.
"Driven by innovation, Omnitracs continues to demonstrate a commitment to constantly evolving as a software company in order to launch new and exciting solutions in the marketplace. As part of this evolution, we recognize the untapped potential of providing our customers with cutting-edge data services, products and analytics," said David Post, president and COO of Omnitracs. "The addition of Brad Taylor, a leader with a proven track record of innovation and entrepreneurship, to the Omnitracs team will undoubtedly help propel our efforts forward in both big data and IoT."
Prior to his work with Jasper Technology, Taylor was CEO of AVIDwireless, a Connected World 100 company focused on industrial IoT solutions. He was also the founding CEO at GRS, a provider of machine-to-machine (M2M) rail network and equipment management solutions, and made key contributions in sales and technology roles at Siebel Systems, Digitalk, and Enfin Software. Outside of his corporate affiliations, Taylor is an active contributor in the Dallas/Fort Worth community, working on a number of entrepreneurship and education initiatives with Tech Wildcatters LLC, a Forbes Top Ten Technology incubator, the Trinity Valley School, and while at GRS, led work on emergency and economic development planning in central Texas.
Taylor will assume his role as vice president of data and IoT solutions immediately. His first public appearance with Omnitracs is slated to take place at the company's upcoming user conference Outlook 2016: Innovation for the Road Ahead, held Jan. 31 through Feb.3 at the Hilton Anatole in Dallas, where he will present an innovation session regarding the importance of mobility and mobility-related data as the glue for business in a world of millions of smart assets.
Companies in this article