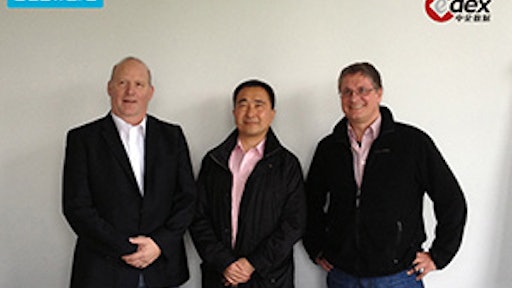 Stamford, Conn.—Sept. 10, 2013—Basware, a provider of e-invoicing and purchase-to-pay solutions, partnered with CEDEX e-Autohub, a Chinese supplier network, to connect automotive manufacturers in Europe and North America with suppliers in China. With this partnership, the Basware Commerce Network, the largest business-to-business (B2B) network in the world with 54 million annual transactions, and the largest Chinese automotive network combined to drive the exchange of electronic invoices in the automotive industry. The agreement simplifies purchasing, accounts payable and invoicing processes to deliver better control, efficiency and cash flows.
The partnership strengthens the global automotive supplier network by facilitating the exchange of electronic invoices, speeding up and making processes more transparent, while ensuring compliance with local regulatory requirements. CEDEX e-Autohub ensures that the invoices of Chinese suppliers meet the respective local requirements of customers in Europe and North America, including the global invoicing standards used by major automotive manufacturers in the EU, U.S. and Japan, before invoices are sent.
"This is very important for our customers with existing or future business operations in China," said Hubert Hohenstein, vice president of automotive at Basware. "They want to be able to rely on one consistent, standards-compliant e-invoicing solution across their whole supplier network. Through our connection to the CEDEX e-Autohub network, we are the global e-invoice provider that can guarantee this for the whole automotive industry. As part of the agreement, Basware customers like Daimler and BMW will be able to connect with CEDEX e-Autohub's customers, and vice versa, enabling expansion across respective supply chains.
"This partnership makes handling supplier invoices easier, faster and more productive. With our combined networks, customers can receive supplier e-invoices safely and securely, directly into their invoice processing system, while we take care of the data validation, format conversions, legal compliance, and if needed, digital signature verification. This formatting alone reduces invoice processing time by several days, minimizes the burden for our customers and helps improve their cash- flow positions," Hohenstein added.
The agreement enables the connection of 5,000 Basware and 2,500 CEDEX e-Autohub suppliers and customers, with this number continuing to grow.
Companies in this article