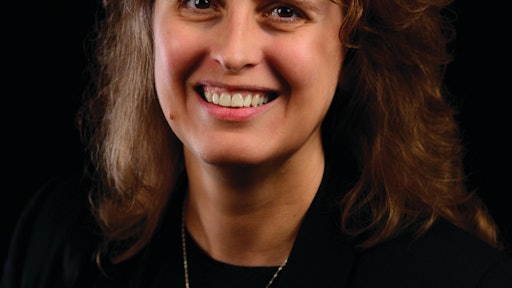 Mobility in the workplace is here to stay: more than 100 million U.S. subscribers are on smartphones, and 90 million Americans will own tablets by 2014. Recent studies project that 72 percent of the global population will be mobile by 2016, and by 2017, there will be 1.4 mobile devices for every person alive. In combination, the increase in BYOD (bring your own device) workplaces, the ubiquity of tablets and smartphones, and the availability of mobile business applications together are driving the trend for supply chain organizations to implement mobile functionality for efficient data collection and tracking.
Supply chain organizations must adopt mobility plans to stay competitive. Mobility in data collection and inventory tracking activities presents opportunities for significant ROI and quickly realized benefits.
When embarking on a mobile strategy, however, it is important to avoid "mobility for mobility's sake." Mobile applications also should not be developed as one-time projects in reaction to pain points without a thorough analysis involving key stakeholders. For maximum effectiveness and profitability, strategically and methodically identify, implement, and monitor your mobility projects.
Following are six steps to help you create a strategy for optimizing tablets and smartphones to perform data collection and tracking functions for increased accuracy, performance, and efficiency.
Assess Your Current Mobile Practices
In each area where mobile practices currently are in place—such as receiving, order picking, or shipment tracking—assess the functionality to begin determining the greatest needs for development. Create a matrix that lists each type of mobile transaction and the level of development completed.
For example, you may have a mobile receiving solution that has been integrated into your ERP, with full IT support and company-approved devices. Whereas, in another area, such as shipping, your organization may only have a few transactions that are viewable on employee-owned mobile devices. As you create a detailed list of current mobile capabilities, gaps will become apparent. Gather information about your current infrastructure and resources supporting mobility. Engage with IT to find out what development capabilities and security policies are currently in place. Find out how current mobile applications are developed, what mobile devices and platforms are currently supported, and what third party partner relationships already exist.
Perform a Needs Analysis
The third step is to determine the data collection functions that would most benefit from mobile capability. Because mobile affects most of your organization, you should involve the key stakeholders from those areas (e.g., customer service, marketing, the executive level, etc.) to ensure that your strategy is aligned with other company-wide objectives.
To get a complete picture of your organization's mobile data collection needs, carefully scrutinize:
Company projections for mobile device usage and application development
Competitor capabilities and implementation of mobile technology
Industry-wide trends for mobile data collection
Customer and employee feedback from surveys, social media, or usability research
Analyze your organization's use of ruggedized handheld devices or laptops for inventory, transportation, and warehouse management. You may not have thought about replacing these "mobile" devices in the near future, but new smartphones and tablets are rapidly evolving to perform these tasks, and it is worth investigating the enhancements that these devices and their compatible applications could provide.
Finally, consider whether your organization has the resources and technical knowledge to implement your mobile strategy. Outsourcing to a specialized partner is often less expensive in the long run.
Prioritize Your Projects
On the heels of your needs analysis, combine those results with proposed mobile projects from the stakeholders in your cross-functional team. Rank this list of projects from highest to lowest priority based on considerations such as tangible ROI and ease of development and implementation, and on projected benefits such as increased efficiency and customer service. Smartphones and tablets could enable you to:
View inventory data in real-time from anywhere
Scan packages at the receiving dock, uploading tracking data to the ERP system
Track packages throughout the shipping process and view package status from any mobile device
Perform pick/pack operations on the shop floor
Approve, reject, acknowledge, edit, or comment on orders, invoices, and shipments
Develop a Security Strategy
Personal (BYOD) devices present unique security questions, such as how to protect confidential data on corporate email or enterprise applications. You can employ some of the following strategies to ensure security:
A mobile device management tool and/or outsourcing a mobile security vendor
Code testing with static application security testing (SAST) or dynamic application security testing (DAST)
Comprehensive systems management and other security solutions that address each employee and their devices
Your CIO might have already implemented a mobile data security solution for your organization; if not, as with 63 percent of companies as of 2012, your plan should incorporate mobility security before adding new enterprise applications to smartphones or tablets.
Create a Roadmap
Define the timeline for implementing your projects in order of priority by creating a data collection mobility roadmap. Continue to ensure that projects align with company objectives and can be implemented in a reasonable timeframe.
For best implementation results and company-wide adoption, include the following elements:
Strategies for short-, mid-, and long-term investments and goals
Risks for each project in terms of investment, security, and adoption
Expected ROI for each mobility project
Standard processes for analyzing the success of each project and a decision matrix for resolving impediments to success
Continue to Innovate
Finally, once your initial mobile strategy has been installed, continually evaluate your supply chain and new technology to identify opportunities for increasing efficiency, mobile adoption, and process innovation. Establish a periodic interval for this evaluation: depending on your strategy and speed of adoption, you may elect to perform quarterly, biannual, or annual reviews.
Engage stakeholders across functions in your company to monitor and adjust mobile transactions accordingly. Develop a mobile best practices guidelines document and distribute it throughout your organization. Continue to evaluate potential mobile partners as opportunities arise.
Planning for mobility needs to become an integral part of your organization's strategy for continuous improvement and innovation. Mobile technology and the possibilities for integrating it into business continue to evolve: while smartphone sales growth has peaked, the tablet market is predicted to double in 2014. Increased tablet capabilities have resulted in consumers and employees increasingly relying on tablets in much the same way they historically used laptops, and before that, home desktop computers.
With your established "mobility team" of stakeholders, continually assess the current market, your mobility gaps, and new technology that could provide opportunities for incorporating mobile functions into your data collection operations. In other words, start at Step 1 and repeat.
The widespread adoption of mobile devices is transforming the way we do business, much the way it has transformed how we live our personal lives more. As manufacturing supply chains continue to face an array of challenges, using the right cross-functional team and following the steps outlined above can help identify and prioritize mobile data collection opportunities and increase efficiencies and customers while ensuring data and network security. And that can hold true whether your organization is BYOD, uses enterprise devices, or both.
Donna Fritz is VP Marketing and Product Management for TAKE Supply Chain. She has more than 20 years of experience in marketing, products and supply chain operations. She also works closely with industry analysts and TAKE Supply Chain's sales and serves departments to ensure solutions continue to meet the evolving needs of customers.
Companies in this article