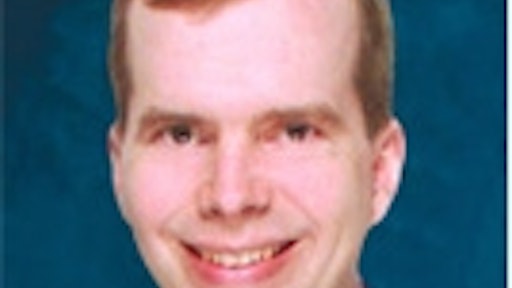 March 6, 2009 — Do you want to import from China? Since most big retailers are now sourcing from China, smaller wholesalers and retailers typically wonder whether they should do the same, but these smaller players are often put off by the complexities of getting started. Like all businesses processes, the process of importing from China has a lot of steps, each of which has its own complexities. For folks new to importing, these steps can seem overwhelming. But there are real business benefits from learning how to import — building import knowledge and expertise gives you access to a broader range of products at a broader range of prices than your competitors, giving you more product options to offer your customers.
There are several key areas a new buyer needs to learn to import from China. These include identifying suppliers, selecting suppliers, paying suppliers, managing quality control and the logistics for getting goods shipped from overseas to your warehouse. While complicated, once you learn how to put the steps together and what to watch out for, importing itself is not that difficult a process.
Identifying Suppliers
There are many resources to help you find suppliers. Twenty years ago, you'd mainly rely on trade magazines to publish information about manufacturers and suppliers. Companies like Global Sources have evolved from such publishing roots to also provide information via the Internet and trade shows.
For example, the GlobalSources.com online directory provides information about thousands of verified China suppliers and hundreds of thousands of products from these suppliers. Product categories include both finished goods like handbags, MP3 players, patio furniture and motorcycles, as well as unfinished goods like car speakers or capacitors. When using online directories, check what steps the directory owner has taken to ensure suppliers are real. On Global Sources, for instance, suppliers listed as "verified" have been visited at least three times, so you can be comfortable they are real companies, with real people and real offices.
Trade shows provide another opportunity to meet suppliers face to face while looking at and touching their products; the U.S. and European trade shows have a small number of China manufacturers, while shows in Hong Kong and China have a greater depth of China suppliers. The China Sourcing Fairs, held in Hong Kong every April and October, include an electronics show with, typically, more than 2,200 booths of suppliers; the gifts and home show with 3,800 booths of suppliers; as well as the fashion accessories and an underwear and swimwear show. And traveling around Hong Kong is easy; the city is modern and English is spoken quite widely.
Selecting Suppliers
Like working with a manufacturer in your own country, the overseas manufacturers want to understand your business. If you're only going to buy 10 pieces, you're unlikely to get either domestic or overseas manufacturers' attention. You'll have to go through trading companies or distributors. If you have an established business that sells good volumes through your existing sales channels and have the potential to become a good long-term business partner for the manufacturer, you'll be able to get their attention.
When contacting the supplier, start by explaining your business and then request samples of the products you're interested in. You'll likely have to pay for shipping and the product, typically via a wire transfer. In reviewing the samples, don't forget to review the packaging and instructions in addition to the product itself.
Remember that, as the importer, you are responsible for ensuring the product you are importing meets all relevant regulations. Learn what these are, in part by asking suppliers that manufacture these products whether they've previously exported to the U.S. and what certifications are required for that market. You can also go to your local big box retailer and see what certifications are on similar products.
Finally, communicate frequently with the supplier about all details of the transaction — not just the product, but also lead times and manufacturing completion dates. If you're new to importing, think of your first order as a small initial trial that helps you learn how to import from China rather than as a big deal that will make a big profit. After you've learned how to import from China, start placing bigger orders that will generate more profit.
Paying Suppliers
You'll need to determine the terms of trade. Typical would be "FOB Hong Kong," which means the supplier pays to get the goods to the port of Hong Kong, and you pay to get them from Hong Kong to your warehouse. More detail on FOB and other incoterms is available on the incoterms wall chart from the
International Chamber of Commerce
, available
here
or by clicking on the image to the left.
While everything is negotiable, common payment terms are 30 percent at time of order and 70 percent when goods are shipped. The 30 percent payment at time of placing the order gives the manufacturer the money he needs to purchase the raw materials necessary for your order.
Some buyers have negotiated other terms, like 30 percent at time of placing the order, 55 percent at time the goods ship, and 15 percent when the goods are received. The payment before shipping mitigates risk that the buyer won't pay, but then puts financial risk on you as the buyer. Understand and mitigate this risk through communications with the supplier (does the supplier seem professional) and by starting with a small order. Typical payment method is via wire transfer. Shop around — international wire transfer fees vary quite a bit from bank to bank.
When you write your purchase order or contract, make sure you have clear options, including outs and specific penalties if problems (such as delays) arise.
Quality Control
Having selected a supplier, placed an order and made an initial payment, you now have to decide what you're going to do to manage quality control. Quality control generally begins before manufacturing starts, so after having seen the sample, ask the supplier what steps he takes to ensure quality control. This can includes both the raw materials he's using in the product, and also any continuous improvement to the manufacturing process.
Once your order is ready, you have three choices for managing the quality of products:
Rely on the supplier's quality control;
Have someone in your company do it; or,
Hire a third party to do it.
If you're placing a small order (a couple thousand dollars), you may choose to rely on the supplier's quality control; for large orders, though, this probably isn't your best choice. If you have in-country resources, you may use those resources to inspect products on your behalf, including not just the end products, but also intermediate products during the production process and even raw materials.
If you're placing a larger order and need the products inspected, you may use a third party inspection company (
Bureau Veritas
has a history of providing these services to large retailers, while up-and-coming companies like
AsiaInspection
are also providing these services — cost typically starts at several hundred dollars), or find a third party project management company.
Regardless of who does the inspection, companies that are successfully working with China suppliers on large-dollar-volume orders seem to share one characteristic in common: They invest quite a bit of time in quality assurance and quality control. This means talking to the factory in order to assess whether they have quality assurance practices in place that result in continuous improvement, and also developing extremely specific product inspection criteria. Inspection criteria may include not just the end product, but also raw materials and components. Clear and detailed inspection criteria result in a clear understanding between the buyer and supplier and help avoid problems later in the sourcing cycle.
Shipping and Logistics
You have two main choices for having your products shipped — air shipping and ocean shipping.
Air shipping makes sense if you need product fast, if product is small volume/high value, or if your order is relatively small (less than two cubic meters).
DHL
,
TNT
,
UPS
and
FedEx
all provide this service.
Ocean shipping is your other option. You'll want to find a third-party logistics service provider (3PL) with customs broker capabilities (most have this) and with experience with the origin port and destination you're using. Shipping across the ocean can take several weeks depending on which port you're coming into; add customs clearance, inland distribution to your warehouse and you can easily be looking at over 30 days just for shipping. A good logistics service provider will be able to give you estimates of end to end shipping times and the cost, and manage the entire process for you.
As the importer, you are responsible for import duties. Contact your local customs agency for details about duties for various product categories. The
U.S. International Trade Commission
has an
online database of tariffs and duties
by product category, while the
World Customs Organization
has an index of national customs web sites which often also provide duty information.
Import from China: Getting Started
If you're new to importing, start slowly with the intent to learn the process. Find suppliers and select one to order from. Place a small order and go through the process of working with the supplier and your logistics service provider to get the product shipped to your warehouse. Think of your first order as an investment in learning about importing.
With knowledge and experience of the importing process, you can work with China suppliers to put your own brand on the products you order to really supercharge your business. For importers in the U.S., U.S. customs publishes
A Guide for Commercial Importers
, available as a free PDF download. Importers in other countries can check with their national customs agency for more details on importing.