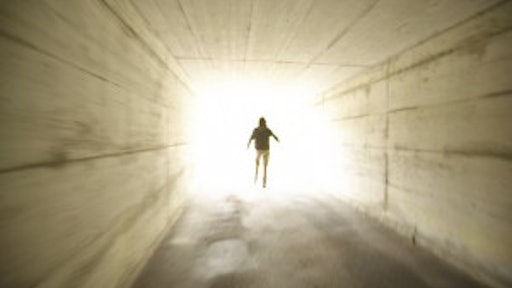 Arlington, VA — September 10, 2009 — The U.S. manufacturing sector may finally be poised to shake off the worst period of industrial performance since the 1930s, but economic growth is likely to be relatively sluggish, according to the latest report out of the industry association Manufacturers Alliance/MAPI.

In "U.S. Industrial Outlook: The Recession Is Bottoming Out," a quarterly report that analyzes 27 major industries, MAPI forecasts manufacturing production to fall 12 percent in 2009 on an annual basis, preceding 3 percent growth in 2010 and 5 percent growth in 2011.

"Unfortunately there are no quick fixes, but time, the normal inventory cycle and the repair of financial institutions have lessened the economic slide to a point where signs of stabilization have appeared," said Daniel J. Meckstroth, chief economist for the Manufacturers Alliance/MAPI and author of the analysis. "Recently housing starts have been increasing on a month-to-month basis, auto sales have picked up a bit, and the worst of inventory destocking is over. These and several other indicators point to a bottoming out in the recession."

MAPI's analysis came out on the same day that the Associated Press reported the U.S. Federal Reserve's regular snapshot of economic conditions showed signs of stabilization or improvement in most areas of the country. The survey of businesses added more evidence that the country's worst recession in more than 60 years had at last eased.

Production Still Falling

According to the MAPI report, manufacturing industrial production, measured on a quarter-to-quarter basis, declined at a 10 percent annual rate in the second quarter of 2009 after falling at a 22 percent annual rate in the first quarter. The manufacturing recession continued to be "intense and widespread" in the second quarter, according to Meckstroth.

Production in non-high-tech manufacturing dropped by an 11 percent annual rate in the second quarter of 2009. According to MAPI's quarterly economic forecast, non-high-tech manufacturing production is expected to decline 12 percent this year before increasing 2 percent in 2010 and 5 percent in 2011.

High-tech industrial production fell at a 6 percent annual rate in the second quarter of 2009. MAPI predicts it will decline 11 percent in 2009 before posting 9 percent growth in 2010 and 15 percent growth in 2011.

There was a slight downturn in the 2009 second quarter figures for the various components of the manufacturing economy. Only one of the 27 industries tracked in the report had inflation-adjusted new orders or production above the level of one year ago, one less than reported in the first quarter of 2009. Medical equipment and supplies grew by 4 percent, but the remaining 26 industries had production below the level of one year ago.

The largest drop came in steel production, which declined 58 percent. Drilling activity fell by 48 percent, housing starts by 47 percent, and industrial machinery by 45 percent.

Rebound Seen in 2010

Meckstroth finds that no industries are in the accelerating growth (recovery) phase of the business cycle; one, the aforementioned medical equipment and supplies is in the decelerating growth (expansion) phase; 17 industries appear to be in the accelerating decline (either early recession or mid-recession) phase; and nine are in the decelerating decline (late recession or very mild recession) phase of the cycle.

The report also offers economic forecasts for 24 of the 27 industries for 2009, 2010 and 2011. Only the medical equipment and supplies industry is expected to grow this year, but two industries, aerospace products and parts, and public construction, are likely to remain flat.

The manufacturing sector should begin to rebound in 2010, with MAPI forecasting 14 of 24 industries to show gains, led by housing starts with a 59 percent rebound from historically low levels. The turnaround should continue in 2011 with growth likely in all 24 industries, including seven by double digits, led by housing starts at 40 percent and industrial machinery at 25 percent.