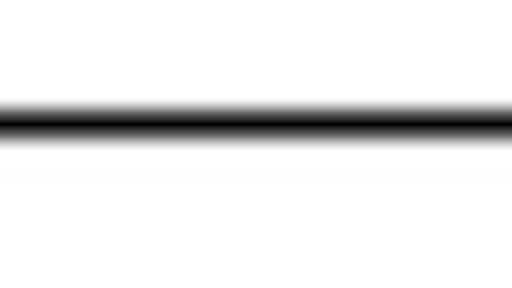 Gartner
is the world's largest information technology research and advisory firm with $1.1 billion in 2009 revenues. We are publicly traded on the New York Stock Exchange and we recently acquired
AMR Research
. A simple way to think of Gartner is as the "consumer reports" of technology — we provide independent, unbiased assessments of technology vendors and markets to help organizations maximize their investments in hardware, software and technology-related services.
Gartner recently published a market assessment and vendor rating document in the e-sourcing space. The "Magic Quadrant for Strategic Sourcing Application Suites" analyzes software suites that support spend analysis, contract management, supplier information management, supplier performance management, RFI, RFP and reverse auctions. We call this combination a "strategic sourcing application suite" because organizations commonly first implement a vendor's e-sourcing application and, if they are reasonably happy, they often install additional, related solutions.
This Magic Quadrant rates 13 vendors that Gartner identified as leaders in the global strategic sourcing application suites market:
AECsoft
,
Ariba
,
BravoSolution
,
Curtis Fitch
,
Emptoris
,
Fullstep
,
Global eProcure
,
Iasta
,
Ivalua
,
Pool4Tool
,
SAP
,
Synertrade
and
Zycus
. The report assesses products, vision and ability to execute, utilizing extensive interaction with users and prospective users of this technology, as well as input from 107 references provided by the vendors. Fifty-four percent of the participating references work in procurement, and 13 percent tagged themselves as supply chain professionals, so the business view of the vendors we rated is well represented.
In addition to the vendor ratings, significant technology and adoption trends are explored in the report. Some of the findings for this healthy $568 million market include:
1. A notable increase in interest in suites over point sourcing solutions. The reasons for this trend include:
Buyers want e-sourcing integrated solutions that share data with related applications such as contract management and spend analysis, but they don't want responsibility for building and managing integration between disparate software applications; and,
Sound application portfolio management policy, like supplier rationalization, encourages buyers to use as few vendors as possible to address overall requirements.
It isn't just IT that is interested in working with suite vendors. Seventy-six percent of our references indicated that having a suite of integrated solutions is either important or very important to procurement. See Figure 1 below.
Figure 1
.
Source: Gartner
2. A number of smaller, regional suite vendors such as Fullstep, Iasta and Pool4Tool are gaining traction in the market. Many buyers prefer to work with a local vendor when they can, and these smaller vendors are offering increasingly competitive solutions in their respective markets. Most of the vendors in this report are expanding their global footprint by opening offices in new countries, including the U.S. If you haven't heard of many of these vendors, you likely will soon!
3. Business consulting services are critical to success with strategic sourcing application suites. Buyers need services, for example, for reverse auction event management; risk/performance score modeling, interpreting the results of a spend analysis; market benchmarking, to determine whether current agreements are worth bidding out; formulating strategy for sourcing complex spending categories; structuring sourcing events; and supplier onboarding for information and/or risk management programs. Seventy-six percent of our references indicated that they provide these services themselves through an internal center of excellence; 19 percent said they rely on their software vendor for help.
4. The on-demand or "software-as-a-service" delivery mode is dominant in this market. Of the 107 companies we surveyed for the report, only 29 percent license their strategic sourcing application suite and run it behind their firewall. An on-demand, subscription-based implementation is preferable for these suites because most buyers don't need to customize the suite to use it effectively; vendors assume the responsibility for upgrades; buyers can expense rather than capitalize their investment; and most buyers want to keep suppliers out of internal systems anyway.
5. Organizations use e-sourcing solutions for all types of spending. Direct and indirect materials are the most common spending types to e-source. However, services are also high on most organizations' list. See Figure 2 below.
Figure 2
.
Source: Gartner
The Magic Quadrant for Strategic Sourcing Application Suites is available to subscribers on
www.gartner.com
. If you are interested, check with your IT department — you may find that they have access. Also, several of the rated vendors offer access to the report when you register on their Web site.
About the Author
: Debbie Wilson is research director for procurement strategies and systems with Gartner. More information at
www.gartner.com
.
Companies in this article