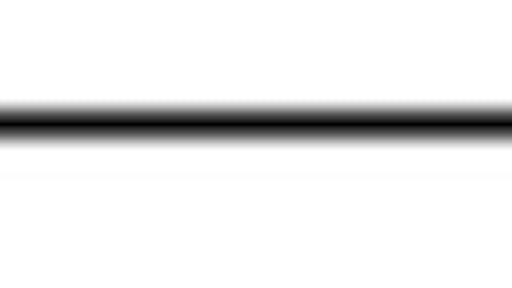 Dallas — November 2, 2010 —
The global outsourcing market remained steady in the third quarter this year due to transaction activity largely fueled by renewals and a healthy captive market, according to
Everest Group
, a global consulting and research firm.
Everest's "Market Vista: Q3 2010" quarterly report on global outsourcing and offshoring activity shows that global transaction volumes for the third quarter were similar to the previous quarter, with deals accounting for $3.4 billion in annual contract value (ACV).
Outsourcing of IT services (ITO) improved, while business process outsourcing (BPO) activity marginally decreased compared to the previous quarter. ITO activity was led by five "mega deals," each having contract values over $1 billion, that significantly contributed to the global sourcing market's 13 percent increase in transaction ACV over the previous quarter, according to Everest, which will hold a
one-hour Web seminar
on November 9 to present study findings and insights.
Other third quarter 2010 findings include:
North America continued to account for about one-third of total transactions; North America and the United Kingdom contributed toward about one-half of all deals. Notable activity was reported from select geographies, including Spain, Germany and India.
The banking, financial services and insurance (BFSI) and manufacturing, distribution, retail (MDR) verticals continued to dominate transaction signings, with some high-value contracts also reported in the public sector.
In addition to the five ITO mega deals, 60 large deals with contract values exceeding $50 million also were recorded during the quarter.
Healthy Captive Market
Everest also reported that a healthy captive market witnessed a fifth consecutive quarter of robust growth, with 25 new announcements, including captive announcements in Africa and the majority in Asia. Elsewhere, offshore activity saw 34 delivery centers established in the second quarter, the majority in Asia followed by Eastern Europe and Latin America.
Consolidated revenues increased across offshore-centric suppliers, whereas traditional global suppliers saw a marginal decline during the third quarter. At the same time, M&A activity for suppliers substantially increased, with 22 acquisitions, almost double the number in the first two quarters combined. The quarter also saw 57 new alliances compared to 52 and 61 in the previous two quarters.
"The global outsourcing market is holding steady and is being upheld by an increase in contract renewals and traction in the ITO segment," said
Eric Simonson
, managing partner of research with Everest. "The slowing growth in BPO is not surprising given a slow post-recessionary recovery as well as anti-offshoring sentiment in the United States."
Profile of the Report
Everest's quarterly Market Vista reports provide data and analysis of deal trends in the outsourcing and offshoring market, captive landscape, current and emerging locations, key supplier intelligence insights and key developments across the top 20 financial services companies globally. Everest's recently launched industry trends research complements the Market Vista reports through quarterly updates focused on industry specific global sourcing data, developments and insights across four industries (BFSI, MDR, Healthcare and Energy & Utilities).
The Market Vista Q3 report also includes a geography profile of Asia the provides analysis of labor arbitrage sustainability, operating costs, operating cost inflation and currency trends. Cities profiled include Jaipur, Pune and Bangalore in India; Guangzhou and Shanghai in China; Manila, Philippines; and Kuala Lumpur, Malaysia.
Location optimization insights include the recently enacted U.S. border security bill's impact on onshore delivery costs for offshore-centric suppliers; recent U.S. regulatory developments, including Ohio's ban on offshoring state projects; and emergence of locations in Central America for supporting voice work. The section also provides an overview of new captive setups in India for high value-add services such as R&D and engineering services, a topic explored in greater depth in Everest's recent report, "India Captive Market Landscape: Challenging Common Myths and Charting Future Role."
Quarterly Market Vista reports comprise key developments among 20 leading global suppliers. Traditional supplier profiles include Accenture, ACS Xerox, Atos Origin, Capgemini, Convergys, CSC, Hewitt, HP Enterprise Services, IBM, Dell Services and Unisys. Offshore-centric supplier profiles include Cognizant, EXL, Genpact, HCL, Infosys, Mahindra Satyam, Tata Consultancy Services, Wipro and WNS.