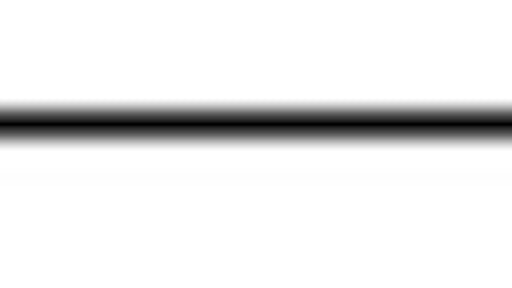 Stamford, CT — November 29, 2010 —
Companies have been slow to adopt e-invoicing solutions and are still largely using paper processes to handle most of their invoices and payments, according to a new study conducted by industry association
IAPP-TAWPI
and released this month by
Basware
.
The study, "e-Invoicing from a Buyer Perspective 2010," revealed that while 80 percent of the A/P departments surveyed recognize the importance of e-invoicing to their organizations, there are many obstacles to achieving greater adoption, including insufficient business infrastructures among both buyers and suppliers, supplier resistance, inadequate funding and a perceived long learning curve.
The International Accounts Payable Professionals (IAPP) and its sister organizations, International Accounts Receivable Professionals (IARP) and The Association for Work Process Improvement (TAWPI), have more than 6,000 members in 70 chapters throughout the United States, Canada, and the United Kingdom. Basware offers solutions to automate the end-to-end procure-to-pay process.
Reasons to Engage
The study found that companies' reasons for engaging in e-invoicing include improved processes, increased accuracy and lower costs. Those that implemented e-invoicing most frequently cited faster transactions, improved processes, greater accuracy, and improved compliance and audits as key benefits they have achieved. Improved customer service and supplier relations were also mentioned as benefits.
"The A/P processes at most organizations remain stubbornly paper-centric," said Mark Brousseau, vice president of research and business development at IAPP-TAWPI. "This results in lost productivity, lower efficiency and greater risk at a time when A/P departments are under tremendous pressure to help their organizations drive business process improvements."
Brousseau said that the report provides A/P professionals with unique insights into the migration toward e-invoicing, key barriers to adoption and the e-invoicing plans of other A/P departments. "Armed with these data, A/P leaders can benchmark their departments' progress toward automation, and better assess their e-invoicing strategies," he said.
Paper Still Dominates
Erin McCune, partner at Glenbrook Partners, a payments strategy firm, observes that despite broad adoption of e-invoicing solutions, paper invoices dominate most A/P departments. "Only 26 percent of the companies surveyed fully automated their invoice receipt and approval process, with data captured and loaded into the system of record without manual intervention," McCune said. "e-Invoicing participation will remain lackluster as long as solutions focus on buyer benefits at the exclusion of supplier process improvements and liquidity benefits."
According to the survey, while most of the companies that have implemented e-invoicing have benefitted from faster transactions and improved processes, the results were directly proportional to the number of e-invoices received. One key obstacle to e-invoice adoption is the lukewarm response from suppliers.
Only 13 percent of A/P departments said that suppliers reacted very favorably to e-invoicing. The majority were somewhat favorable or neutral, with 3 percent having a negative reaction. However, nearly 50 percent of the respondents believe that updating supplier contracts to require e-invoicing was the most effective way to increase the number of e-invoices, followed by communicating to suppliers that paper invoices were no longer acceptable.
"The IAPP-TAWPI study shows that it's critical to focus on suppliers as well as buyers to increase e-invoicing adoption," said Ari Salonen, general manager for North America with Basware. "By providing flexible options for getting suppliers on board and communicating the benefits of e-invoicing, companies can encourage supplier participation. It's a win-win situation. Companies can benefit from process improvements and accuracy, while suppliers can get paid faster."
Few Fully Automate
The survey, conducted in June 2010, polled 188 members of IAPP-TAWPI. Respondents were primarily AP managers, and nearly half were from large companies with more than 2,000 employees.
Key findings of the study also include the following:
More than half (58 percent) of the companies surveyed continue to manually capture invoice data and have a manual review process.
The vast majority of businesses report that less than 20 percent of incoming invoices are e-invoices.
Only 26 percent of the companies surveyed fully automate their invoice receipt and approval processes.
Of the respondents that started an e-invoicing program in the past year, only 2 percent receive more than 40 percent of their invoices electronically.
The report is available for download (registration required)
here
.