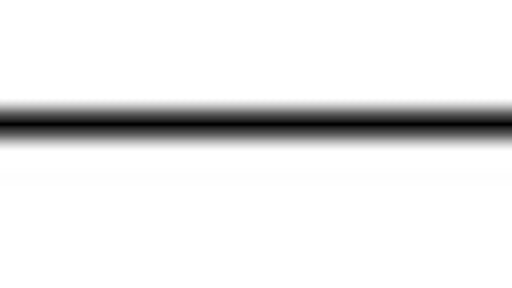 Palm Springs, CA — December 2, 2010 —
How can established companies institutionalize entrepreneurship for greater growth, continuous innovation, and competitive edge?
To answer this,
Ernst & Young
conducted a series of global surveys and interviews with industry authorities and business leaders from corporations such as
Ford Motor Company
,
Dell
and
SAP
. The results were released recently in a report that examines the secrets of successful "intrapreneurship," or entrepreneurial thinking within a company, and its vital role in the economic recovery.
The report, "Igniting Innovation: How Hot Companies Fuel Growth from Within," explains that the best way for a company to foster creative thinking is to tap resources it already has: its own employees. Encouraging people to explore high-risk, high-reward ideas within the safety and support of a larger, well-established corporate structure is at the heart of being intrapreneurial, the consultancy said.
The report also explores the concrete ways corporate giants keep their market leadership and the role that governments play to encourage innovation in both new and established companies. The report was released during the 2010 Ernst & Young Strategic Growth Forum in Palm Springs.
Ability to Innovate Critical to Growth
The survey for the report underscores the importance of creating an environment that fuels creativity but deals effectively with failure. The global survey, which polled 263 of the world's leading entrepreneurs (all winners of Ernst & Young's Entrepreneur Of The Year awards), found that 82 percent of the respondents agreed strongly that the ability to innovate was critical to the growth of their organizations. Nearly half of the respondents surveyed said that generating innovative ideas became more difficult as their organizations grew in size and complexity.
"Large, established companies are often comprised of rigid structures that can stifle the entrepreneurial spirit," said
Maria Pinelli
, Americas director for strategic growth markets with Ernst & Young. "In the face of fierce global competition, companies need to be increasingly agile in order drive growth and lasting success."
Pinelli added that intrapreneurship is not a "feel-good" gesture — it is a sound business strategy that is vital to business success and essential for economic recovery. "Successful intrapreneurship helps companies sustain their growth trajectory, maintain a competitive edge and ensure the company's future," Pinelli said.
Six Strategies of Effective Intrapreneurship
Based on insights gleaned from the 2010 global survey, interviews with senior business leaders, and Ernst & Young's own experience working with entrepreneurial-minded companies, the white paper offers strategies on how to cultivate effective intrapreneurship within an organization. These six key strategies include:
Set up a formal structure for intrapreneurship. It is critical to give people enough time away from their day jobs to work on creative ideas, while setting up formal processes to make sure those ideas go somewhere. Google, for example, has set up a formal process for encouraging intrapreneurship through its Innovation Time Off project, which enables employees to spend about 20 percent of their time on company-related work that is of personal interest. Almost half of Google's product launches are said to have originated from this program.
Ask for ideas from your employees. Encourage everyone from all ranks and functions to contribute to the innovative process. IBM, for example, uses "jams" — massive online brainstorming conferences — to generate ideas and solve problems. Its famous 2006 Innovation Jam involved 150,000 participants and resulted in $100 million being appropriated to start 10 new businesses.
Assemble and unleash a diverse workforce. Statistical research has established that diverse viewpoints result in better ideas and better products. PepsiCo, for example, attributes about $250 million to new products inspired by diversity efforts.
Design a career path for your intrapreneurs. Intrapreneurs tend to dislike conventional administrative jobs, so look for non-traditional ways to advance their careers. Recognizing that rewards can be an effective way to foster professional growth, 3M offers intrapreneurs awards for marketing excellence and technical innovation.
Explore government programs and incentives. Don't ignore the growing number of state-sponsored programs that support entrepreneurial ventures. Step up your efforts to obtain government funds for innovation.
Prepare for the pitfalls of intrapreneurship. Backing bold ideas can backfire. Be prepared to deal with failed ventures, internal conflicts, financial risks and intellectual property battles. Set risk limits up-front.
Furthermore, the white paper explores changes that need to be set in motion if the strategies are to be successful in the long run — from creating a culture of flexibility to encouraging the happy accident.
Institutionalizing Intrapreneurship
According to the report, these guidelines can help companies free up organization gridlock and set up a supportive environment that fosters the creative process. The paper cautions, however, that they will succeed only if there is support from senior management and a framework that views intrapreneurship as an end-to-end process.
"Intrapreneurs need encouragement, support and resources from senior management, as well as the freedom to fail without punishment," continued Pinelli. "By following these six key strategies, and providing a supportive and nurturing environment, companies can institutionalize intrapreneurship so that it becomes an inseparable part of a company's operations. Only then can the process of continuous innovation take place, allowing the company to stay a market leader."
More information on the report, "Igniting Innovation: How Hot Companies Fuel Growth from Within," can be found
here
, and the report can be downloaded as a PDF (5MB)
here
.
Companies in this article