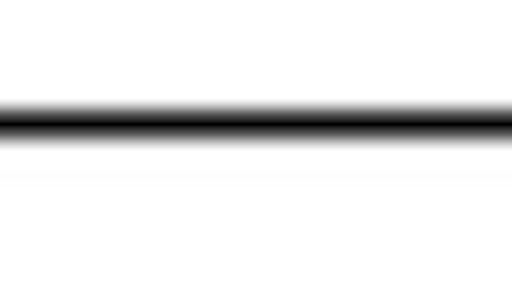 New York — November 30, 2010 —
Total R&D spending among the world's top spenders on innovation dropped in 2009 for the first time in the 13 years studied, according to the 2010 Global Innovation 1000, the sixth annual study of corporate innovation spending, released earlier this month by global management consulting firm
Booz & Company
.
The study revealed that the 1,000 companies that spent the most on research and development decreased their total R&D spending by 3.5 percent to $503 billion in 2009. This followed a relatively strong 2008 during which R&D spending continued to grow despite the recession.
At the same time, revenues for the "Innovation 1000" plunged 11 percent from $15.1 trillion in 2008 to $13.4 trillion in 2009 — nearly three times the rate of decline in R&D spending. As a result, R&D intensity, or R&D spending as a percentage of revenue, actually increased — from 3.46 percent in 2008 to 3.75 percent in 2009.
Compared to the 3.5 percent reduction in R&D spending, the 1,000 top R&D spenders cut much more deeply into both sales, general and administrative expenses (a 5.4 percent reduction), and capital expenditures (a 17.5 percent drop).
"It's no surprise that the worldwide recession finally caught up with the world's top innovation spenders in 2009, causing them to trim their innovation budgets," said
Barry Jaruzelski
, partner at Booz & Company. "However, the relatively modest cuts in R&D spending compared to much larger declines in revenues demonstrates the continued importance of innovation as a critical component of corporate strategy to companies in every industry."
Jaruzelski added that as the recession draws to a close and corporate earnings rebound, 2010 will be an important test of their commitment to innovation. "Indeed, the most forward looking companies will likely move quickly to restore the R&D cuts they made in 2009," he said.
Booz & Company analyzed the world's top 1,000 public corporations' research and development spending for 2009 in what it says is the most comprehensive effort to assess the link between innovation and corporate performance. The study uncovers insights into how organizations can get the best return on their innovation investment.
This year's study also examined the capabilities needed to maximize the impact of a company's innovation efforts, in good times and bad, and highlighted the benefits of focusing on the short list of capabilities that generate differential advantage.
Among the 2010 Global Innovation 1000 study's key findings:
By Industry
: More than half of all companies Booz & Company tracked cut their R&D spending in 2009, and nearly all the cuts came in just three industries: Auto, Computing & Electronics, and Industrials. The other industries examined — including Health, Software & Internet, Telecom, Chemicals & Energy, Aerospace & Defense, and Consumer — all increased spending to some degree.
The auto industry alone accounted for fully two-thirds of the $18 billion contraction in R&D spending. The industry's 14.3 percent decrease in R&D spend slightly outpaced its 12.7 percent decrease in revenue.
The computing and electronics industry reported similar, but less drastic, R&D spending reductions with no change in the industry's R&D intensity. Industry revenues were down by 6.7 percent from 2008 to 2009 as a result of the recession and accompanying drop in sales. The 6.7 percent decline in R&D for computers and electronics tracked the decline in revenue.
Despite a decline in R&D spending, computing and electronics retained its top spot as the industry that spent the most on innovation, while auto remained at number three. Healthcare took the number two spot, increasing R&D by 1.5 percent, much slower than the industry's revenue growth rate of 6.0 percent.
By Country/Region
: Japan saw the largest percentage drop in spending by region in which a company was headquartered. Given the recession's overall effect on innovation spending, companies headquartered in regions hit hardest cut R&D spending the most, on average.
R&D spending by companies headquartered in Japan dropped by 10.8 percent, North American spending declined by 2.8 percent, while Europe's declined by just 0.2 percent.
In contrast, companies headquartered in China and India boosted R&D spending by 41.8 percent, although from a small base, as they account for only 1 percent of total Global Innovation 1000 corporate R&D spending.
By Company
: Changes in the world's top 20 spenders on innovation mark further signs of the times:
Pharmaceutical giant Roche Holding took the top position for innovation spending, having boosted its R&D spend 11.6 percent to $9.1 billion, replacing Toyota Motor, which cut spending nearly 20 percent and fell to fourth place. In fact, healthcare companies took 5 of the top 10 spots on the list and 7 of the top 20.
Microsoft (#2), Nokia (#3) and Pfizer (#5) rounded out the top five.
Spending Doesn't Correlate with Success
For the first time, this year's Global Innovation 1000 provided a deeper look at the capabilities required for companies to innovate successfully. To do so, Booz & Company conducted a Web-based survey of more than 450 innovation executives from 400 leading companies representing more than $150 billion in annual R&D spending — 40 percent of total Innovation 1000 company R&D spend for 2009. Respondents represented all nine industry sectors and were asked to evaluate the innovation capabilities they believed were the most important in the value chain as well as their performance in each of these capabilities.
In 2007, the Global Innovation 1000 study identified three distinct innovation strategies that companies deploy to create and take products to market — Need Seekers, Market Readers, and Tech Drivers. This year's survey and corresponding analysis outlined a set of distinct innovation capabilities that are essential for success in each of the three strategies.
The survey found that companies that focus on a set of innovation capabilities most consistent with their innovation strategy and tightly aligned with their overall corporate strategy outperform their rivals. Companies in the Global Innovation 1000 that take such a coherent approach to capabilities reported higher profit margins than their competitors, by up to 22 percent.
"There is no statistically significant relationship between financial performance and the amount spent on innovation," said Kevin Dehoff, Booz & Company Partner. "What really matters are the particular combinations of talent, knowledge, team structures, tools and processes that successful companies put together to enable their innovation efforts. Our study found that innovators who achieve this state of 'corporate coherence' consistently outperform their rivals on several financial measures."
The survey further asked innovation leaders to name three companies they consider to be most innovative in the world. Apple far and away led the Top 10, named by 79 percent of those surveyed, followed by Google with 49 percent. 3M followed next with 20 percent. Only three of the companies on the "ten most innovative" list also appear on this year's top spenders list: Toyota, Microsoft and Samsung, reiterating the lack of correlation between the magnitude of R&D spending an innovation results.
Study Methodology
Booz & Company identified the 1,000 public companies around the world that spent the most on research and development in 2009 (companies for which public data on R&D spending was available). This is the same approached used in the previous five years of the study.
Booz then analyzed key financial metrics for each of the top 1,000 companies from 2002 through 2009, including sales, gross profit, operating profit, net profit, R&D expenditure and market capitalization. All foreign currency sales and R&D expenditure figures through 2009 were translated into US dollars at 2009 daily average exchange rates. In addition, total shareholder return was gathered and adjusted for each company's corresponding local market.
Each company was coded into one of nine industry sectors (or "other") and into one of five regional designations as determined by each company's reported headquarters location. To enable meaningful comparisons across industries, Booz indexed the R&D spending levels and financial performance metrics for each company against the industry group's median values.
The Booz & Company 2010 Global Innovation 1000 study, "How Top Innovators Keep Winning," is available at
www.booz.com/innovation-1000-2010
. Companies also can assess their own innovation strategy and the capabilities needed to succeed by using Booz & Company's Innovation Strategy Profiler.