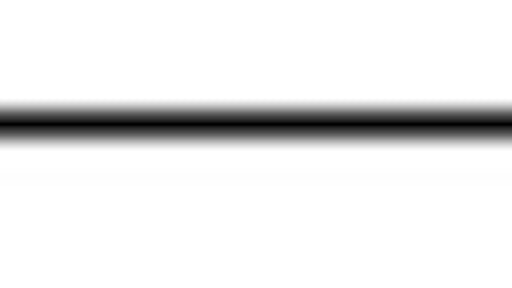 London — November 29, 2010 — While "Black Friday" weekend sales gave the retail sector some much-needed good news, retailers are facing the prospect of a shortage of the most wanted electrical consumer goods, such as games consoles and flat screen TVs, as they enter the industry's busiest time of the year, according to supply management specialist
BravoSolution
.
The
National Retail Federation
reported over the weekend that its Black Friday survey of the sector showed a solid improvement over last year's sales figures. But BravoSolution cautioned that retailers could end up with a lump of coal in their stocking if they are unable to meet consumer demand for the hottest electronics this season.
The problem, BravoSolution said, is that in a period of ongoing economic uncertainty, companies are continuing to hold onto their cash reserves wherever possible. As such, many suppliers have begun to reduce inventory levels with fears that redundant stock risks significant losses if left unsold.
As a result, lead times for electrical components have increased dramatically, hitting dangerously high levels that now stand at an alarming 52 days — five times higher than the previous 10-12 day standard, according to BravoSolution. With less a month until Christmas, this is a huge concern for retailers, who now risk being left short of supply of some of the most popular electrical products, the solution provider warned.
According to BravoSolution's analysis, electrical components such as transistors have been affected most in this aggressive inventory dwindle, risking a serious shortage of the most desired consumer electronics, such as games consoles and televisions, and small appliances, such as microwaves and food processors, this festive season.
To compound the problem, the paper market is also suffering as a result of increased lead times, which could result in a significant rise in packaging costs as stock levels run low. Not only could this cause a potential shortage of products such as greetings cards, wrapping paper and even decorations, but ultimately this could affect all areas of the supply chain, BravoSolution said.
Risk on the Shelves
"As consumers, we use the Christmas period as an excuse to spend our hard-earned-cash," said
Paul Martyn
, vice president of global marketing at BravoSolution. "If inventories continue to remain at dangerously low levels, there is a huge risk that many shelves could remain empty well into the New Year and beyond."
Martyn said that with lead times for core electrical products hitting unprecedented levels over recent months, there is a real risk that many of the most wanted goods will simply not be available this Christmas.
"Due to the surge in demand, the festive season is always a challenging time for retailers," he continued. "With sales at risk at such a crucial time of the year, there is a real danger that quarterly results will be affected, which will ultimately have a substantial impact on the profitability and share price performance of both manufacturers and retailers alike."
Retailers See Green on Black Friday
Despite the dire predictions, with one of the biggest shopping days of the year under their belts, retailers have reason to smile, according to the National Retail Federation survey conducted over the past weekend by
BIGresearch
, with more shoppers visiting stores and Web sites over Black Friday weekend — and spending more — than a year ago.
According to the survey, 212 million shoppers visited stores and Web sites over Black Friday weekend, up from 195 million last year. People also spent more, with the average shopper this weekend spending $365.34, up from last year's $343.31. Total spending reached an estimated $45.0 billion.
"While Black Friday weekend is not always an indicator of holiday season performance, retailers should be encouraged that a focus on value and discretionary gifts has shoppers in the spirit to spend," said
Matthew Shay
, NRF president and CEO. "As retailers look ahead to the first few weeks of December, it will be important for them to keep momentum going with savings and incentives that holiday shoppers simply can't pass up."
Hopes for Sustainable Growth
"It was the consumers' search for deals and bargains that drove the weekend traffic rather than their confidence in the economy," added
Phil Rist
, executive vice president with BIGresearch. "It's certainly encouraging to see an increase in traffic and sales from the four-day holiday weekend. However, consumers still have concerns about the economy, jobs and paying down debt."
After a ho-hum 2009 and a disastrous 2008, holiday retail sales are expected to increase a more moderate 2.3 percent this year to $447.1 billion, according to the NRF. While that growth remains slightly lower than the 10-year average holiday sales increase of 2.5 percent, it would be a marked improvement from both last year's 0.4 percent uptick and the dismal 3.9 percent holiday sales decline retailers experienced in 2008.
"While many consumers will be wishing for apparel and electronics this holiday season, retailers are hoping the holidays bring sustainable economic growth," said Shay. "Though the retail industry is on stronger footing than last year, companies are closely watching key economic indicators like employment and consumer confidence before getting too optimistic that the recession is behind them."