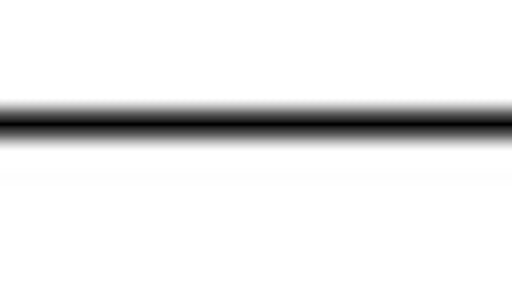 Dallas — April 7, 2011 —
The multi-process procurement outsourcing market will grow 15-20 percent and reach $1.5 billion in annual contract value (ACV) in 2011, representing managed spend of about $190 billion, according to the "Procurement Outsourcing Annual Report 2011" published by global consulting and research firm
Everest Group
.
In 2010, procurement outsourcing adoption was driven by organic and inorganic growth as the market experienced a record year for new contract signings and extensions. Last year saw ACV grow 13 percent to reach $1.3 billion, Everest reports.
Cumulative total contract value (TCV) for existing and new engagements reached $9 billion, an increase of 15 percent from 2009. Economic recovery influenced mid-market buyers, defined as companies with revenues between $1 billion and $5 billion, as adoption in this buyer group jumped 13 percent over 2006-2009 levels.
Everest Group's procurement outsourcing market projections for 2011 include:
End-of-term activity will be significant as 45 percent of procurement outsourcing contracts, valued at nearly $3 billion, are up for renewal within the next three years.
The small/medium-sized business (SMB) segment will see higher adoption levels, influenced by new platform-based offerings that include software-as-a-service (SaaS) as a delivery model.
Economic recovery will lead to increased adoption in the financial services and telecom sectors.
"Following the economic recession, we saw market recovery begin in 2010 as evidenced by a large number of new and renewed contracts and a significant rebound in mid-market adoption," said
Saurabh Gupta
, vice president of research at Everest. "We continue to see an increase in sourcing-focused contracts, driven by the need to generate quick savings, and we expect to see these contracts expand into transactional services to ensure compliance and sustainability of savings. Additionally, contracts that leverage finance and accounting outsourcing (FAO) and [procurement outsourcing] synergies, especially in the procure-to-pay areas, will continue to see increased market traction."
Other developments in the 2010 procurement outsourcing market included:
The number of small-sized contracts increased; nearly 70 percent of contracts signed last year have a TCV less than $15 million.
While manufacturing companies led adoption, the consumer packaged goods and retail sectors together accounted for 35 percent of market share in terms of TCV.
The United States led procurement outsourcing adoption, accounting for 45 percent of contracts signed, followed by Europe with 43 percent.
Beyond procurement, buyers were increasingly interested in adjacent supply chain processes such as fulfillment and transportation and logistics management.
Everest Group's Performance/Experience/Ability/Knowledge (PEAK) matrix classified
Accenture
,
IBM
and
ICG Commerce
as leaders in the procurement outsourcing market that together accounted for nearly 75 percent of the overall market by ACV and 50 percent of new contracts signed in 2010. Classified as major contenders are sourcing-focused providers
buyingTeam
,
Global eProcure
and
Xchanging
as well as procure-to-pay-focused providers
CapGemini
,
Corbus
,
Genpact
,
HP
,
Infosys
,
TCS
and
Wipro
. The report also classified
DSSI
,
HCL
and
HCMWorks
as emerging players.
"We expect to see an expansion of the service provider landscape this year," said Gupta. "Sourcing and supply chain advisory firms are a threat to [procurement outsourcing] service providers, FAO providers that recently entered the ... market continue to build sourcing capabilities, and mature procurement shared services are increasingly offering [procurement outsourcing] services."
In this year's report, Everest Group highlighted five service providers as "2010 Procurement Outsourcing Market Star Performers": Accenture, Genpact, IBM, ICG Commerce and Infosys. These service providers demonstrated the strongest movement forward across the following two dimensions:
Market success in 2010 based on ACV growth, number of contract signings and value of contract signings last year.
Capability advancements in 2010 based on expansion of scale, scope, delivery footprint and technology investments.
The Star Performers designation relates to year-on-year performance for a given service provider and does not reflect on overall market leadership positions. Those identified as the 2010 Star Performers include both leading service providers and major contenders.
Everest Group's analysis includes multi-process procurement outsourcing contracts with a minimum of three procurement processes, over $1 million in ACV, and a minimum contract term of three years. Typically, managed spend is greater than $50 million.
An extract of the "Procurement Outsourcing Annual Report 2011," as well as information on how to purchase the report, is available at
www.everestresearchinstitute.com
.
Related Links
Related Articles
Related Stories — Procurement BPO