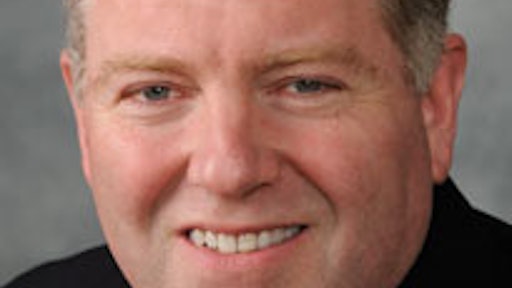 April 4, 2011 —
As many manufacturing sectors start to recover from the recession, it is a good time to wonder if any of the turmoil has accelerated the movement towards becoming demand-driven. Certainly being in tune with your market and having the ability to respond agilely and profitably have never been more useful.
Being demand-driven requires two fundamental types of realignment to be effective. The first is to shrink the product supply lead time. A shorter lead time means less inventory on hand and a faster reaction to shifts in demand. The second is to improve the accuracy of the demand signal used by product supply. Doing these together has a synergistic impact since shortening the supply lead time also reduces the amount of demand volatility to which supply is subjected. Some organizations have gone too far and claim to have stopped forecasting. This is an overreaction to high levels of forecast error. There is nothing wrong with the idea of predicting what your customers will want, and somewhat naive not to consider it, but the challenge is to do it accurately.
The low-growth business climate disproportionately affects supply chain organizations and puts pressure on many traditional processes. The supply chain "miracle" of lower inventory and better service is being tested by the increased volatility. Inventory has been slowly decreasing over time for decades, and there is no sense that the pressures to lower it will change, so the challenge is to find what will enable the next step in the journey.
For example, a group of large consumer product companies achieved an average drop of four days of inventory from 2008 to 2010. However, the leaders went even further.
Procter & Gamble
cited sensing demand as part of their supply chain efforts that enabled them to reduce finished goods inventory by 11 days — or $1.3 billion — over this period. Instead of arbitrary or across-the-board reductions, companies that sensed demand had the tools to scale back inventory levels and meet financial targets without risking service. As demand sensing becomes widespread, these manufacturing companies will continue to shed inventory as supply chains become more responsive and efficient.
Lora Cecere
, a partner with analyst firm
Altimeter Group
, recently wrote: "Based on research in the recession of 2010, demand-driven companies sense market changes five times faster and align their value networks three times quicker to changes in demand. This quicker alignment enables better customer service with substantially less inventory, waste and working capital."
To counter demand volatility present in the "New Normal," companies should consider the following three steps to deal with the uncertain and unpredictable market.
1.
Analyze all available demand information to provide the clearest possible picture of current demand and break the reliance on historical information to predict future demand. Historical information is a poor predictor in volatile markets. Manufacturers who convert the masses of data from within their network — and retailers' networks, if available — into operational information in a scalable manner and quickly pass this information to their operational planning systems will create a demand-driven manufacturing response.
2.
Forecast demand daily, not weekly or monthly, to ensure that replenishment and distribution systems are aligned with shifts in demand when they occur, not months later. By collecting and evaluating demand information daily, manufacturers will be immediately aware of shifts in demand and can alter production and shipping schedules in time to make a difference. By producing products actually in demand, manufacturers improve their cash-to-cash cycles by not producing unwanted goods that otherwise tie up capital as they sit in inventory.
3.
Start your sustainability efforts with your supply chain. An efficient supply chain is at the heart of any serious effort to become sustainable. While installing solar panels helps meet carbon targets, it is not core to the business. Likewise, introducing a green product line has no impact on the environmental footprint of other brands. True sustainable realignment needs to start with core manufacturing and distribution activities for all products, in a way that is both economically and environmentally sound. Reducing inventory levels adds to the bottom line while reducing carbon and water footprints. Likewise, getting the right products to the right location the first time avoids emergency shipments, decreasing transportation costs and carbon emissions. Not only is the environmental impact of supply chain efficiency good business, but the sheer scale is likely to dwarf "one-off" projects in non-core business areas.
The "New Normal" should not be seen as a manufacturing dilemma, but rather as an opportunity to win. By sensing demand and matching signals with production capabilities more frequently, manufacturers can quickly respond to market changes and ensure that retailers have the right product mix on store shelves. Manufacturers that embrace demand-driven planning and use their supply chain as a competitive advantage stand to increase profits, maintain service levels and improve the environment, despite these challenges. Carpe diem — it is time to win.
Related Articles