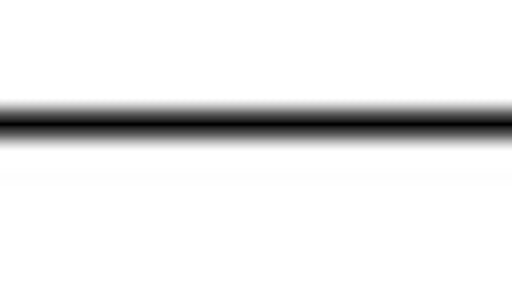 New York — May 9, 2011 —
When asked to evaluate how well they are using analytics, such as applying data, statistical and quantitative analysis, descriptive and predictive models to drive decisions and enhance customer experience, most organizations' perceptions are very different from reality, according to new research from
Accenture
.
Accenture's Customer Analytics Survey of 800 directors and senior managers at blue chip organizations in Brazil, China, Germany, Italy, Japan, Spain, United Kingdom and Ireland, and the U.S. and Canada showed that more than half (55 percent) of respondents felt their methods for segmenting customers and providing relevant experiences are either "ideal" or "very good."
However, related consumer research tells a different story. Accenture's Global Consumer Survey, conducted in February, found that only 21 percent of consumers believe the companies they do business with are good at providing a tailored, relevant experience. Further, it showed that two out of three consumers changed service providers in the past year.
With an average cross-industry churn (or defection) rate of 64 percent, organizations that hope to grow must provide more relevant and satisfactory customer experiences, Accenture reports.
Most Organizations Don't Know What They Don't Know
The Customer Analytics research revealed that more than half of the organizations surveyed do not take advantage of analytics to help them target, service or interact with customers. This suggests that many organizations may be unaware of what is really important to customers and lack the capability to measure their performance in engaging with them.
When making decisions about what customers want, many organizations are just as likely to rely on personal experience (which 23 percent of respondents described as "very important") as analysis of data and facts (which 22 percent called "very important").
"Ten years ago, organizations could get away with relying on intuition to make decisions about how to engage with customers but today's world is wired and interconnected in such a way that customer expectations and influence are greater than ever before," said
Julio Hernandez
, global lead for customer analytics at Accenture.
"Descriptive and predictive analytics enable organizations to draw fact based conclusions about what customers are actually doing and what they are most likely to do and need. Whether in product features, delivery or price, organizations are leaving money on the table by not applying the power of analytics to these decisions," added Hernandez.
Even amongst organizations actively using analytics in marketing, sales and service, most are not applying it broadly across the full spectrum of marketing and customer activities. This includes critical areas such as pricing (86 percent of respondents not using), product/service delivery (77 percent not using) and product development (59 percent not using). Given the impact that new product development and delivery have on an organization's future growth potential, applying analytics to make better informed decisions in these areas is an opportunity for companies to gain a significant competitive advantage and maximize their market potential, Accenture said.
What Is Holding Organizations Back?
The study revealed that less analytically mature firms are much more likely to perceive their data sources as accurate and reliable than organizations with more developed analytic capabilities. This may be because larger firms are conducting more regular and complex data manipulation and so are more aware of the shortcomings of their data and analytical capabilities.
Corporate culture also poses challenges. While almost 70 percent of respondents said their senior management was totally or highly committed to analytics and fact based decision making, corporate culture still presents a major barrier. Less mature firms are more likely to cite overall corporate culture as a major barrier (42 percent of respondents versus 33 percent of more analytically mature firms).
The more analytically mature firms cite budget limitations (47 percent versus 29 percent), departmental culture (40 percent versus 29 percent of less analytically mature firms) and senior management support (45 percent versus 31 percent) as obstacles to better segmentation.
Failure to Recognize the Customer's Perspective
The findings suggest that most organizations analyze and segment customers according to their value to the organization rather than according to their customers' unique needs and preferences. For example, across organizations at each end of the analytics maturity spectrum, the most commonly used metrics to segment customers tend to be company focused, such as profit per customer (cited by 41 per cent), lifetime value (27 per cent) and share of wallet, or how much of a customer's total spending occurs with the company (24 per cent). On the other hand, indicators of customer requirements, such as customer needs and behaviours, service levels received and psychographics, are often used least.
"Regardless of how analytically mature they are, most firms largely focus on using analytics to better understand the customer's value to the organization and much less on the organization's value to the customer," said Hernandez. "This leads to a customer experience that is over-indexed on meeting the needs of the organization versus the customer. Organizations will benefit from a more balanced approach to using analytics, one that takes into account what's sustainable for the business as well as what's relevant to the customer."
This research is based on 800 telephone interviews with customer facing directors or senior managers in major blue chip organizations with responsibility for, or knowledge of, the use and application of customer analytics in the company. The research was conducted in March 2011 across eight countries (Brazil, China, Germany, Italy, Japan, Spain, United Kingdom & Ireland and the US & Canada) with 100 interviews in each country.
A copy of the findings is available
here
. Geographic findings are available
here
. The results of Accenture's Global Consumer Survey are available
here
.